Kayak Cowgirl is Julie McCoy, a longtime NYC resident and experienced sea kayaker. She holds coaching, instruction, and guiding awards from both the American Canoe Association and British Canoeing. Julie has taught and guided for New York Kayak Company, the Kayak Foundation, and her very own Tubby Hook Paddle Company.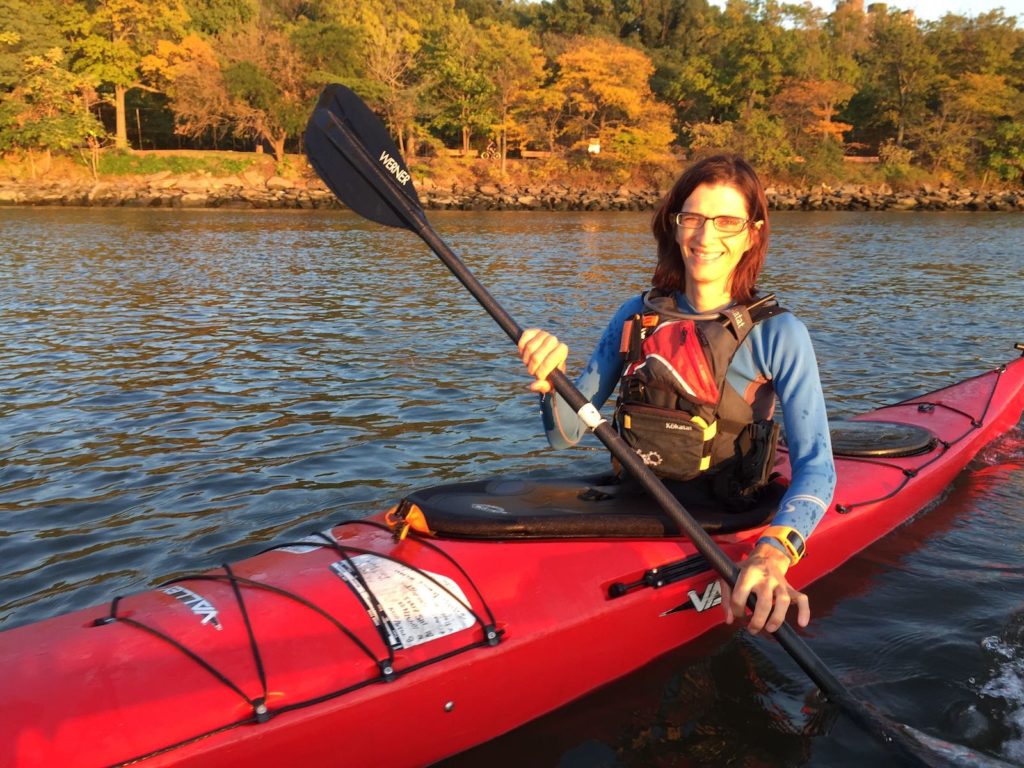 Julie got her start paddling with local clubs in the area, beginning with the Downtown Boathouse. She is presently a member of the Inwood Canoe Club, and promotes paddlesport across the metropolitan area.
While she is the Kayak Cowgirl, Julie has occasionally been spotted in a canoe, and very rarely on a stand-up paddleboard.