I've been paddling whitewater for a few years now. Not often, usually no more than two or three trips a year, sometimes more. Mister Cowgirl has been paddling whitewater since college – a very, very long time ago, I assure you – and belongs to two clubs that organize trips on various rivers.
While yours truly is dedicated to the sea, because she lives in a tidal estuary with a boathouse mere minutes away by car or bike, paddling whitewater can be instructive. Many skills are transferable, and water features are the same, if more pronounced. Waves work a bit differently, but eddies, holes, and certainly rocks all work the same.
A couple of weeks ago we took a long trip on the Lehigh River. I only took one interesting picture: a series of rafts cascading down some rapids.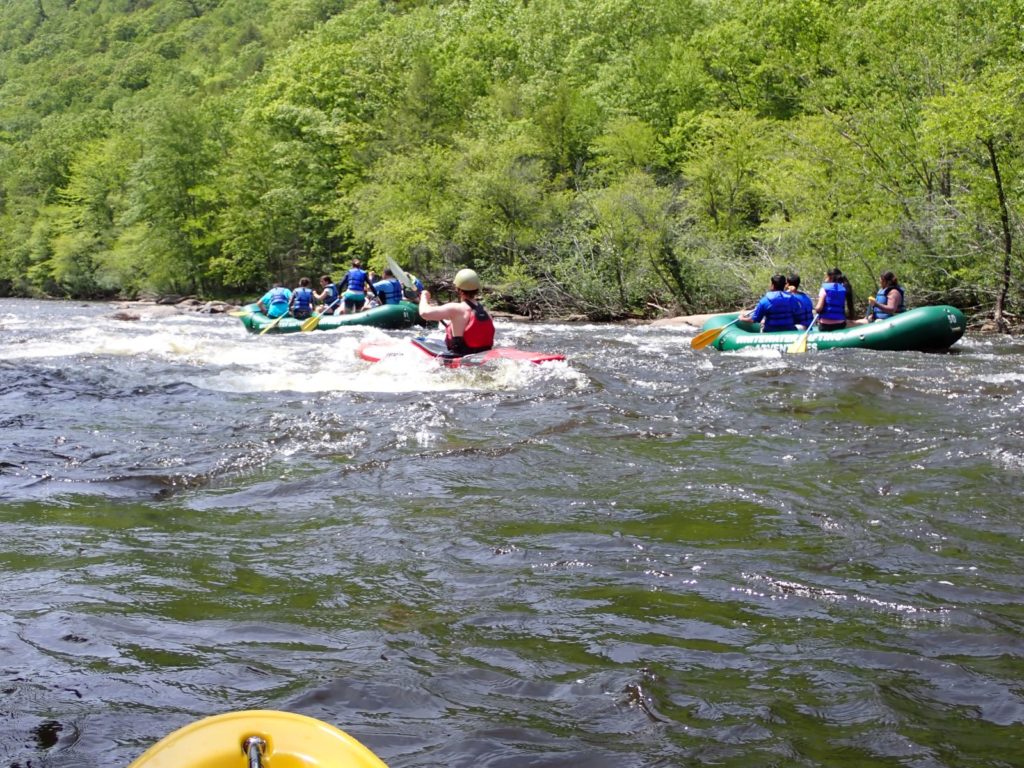 A week later, we took two laps on the Mongaup river, a small tributary of the Delaware, starting near a small power station. They were only running water through one of two turbines, so this was a "one barrel" release.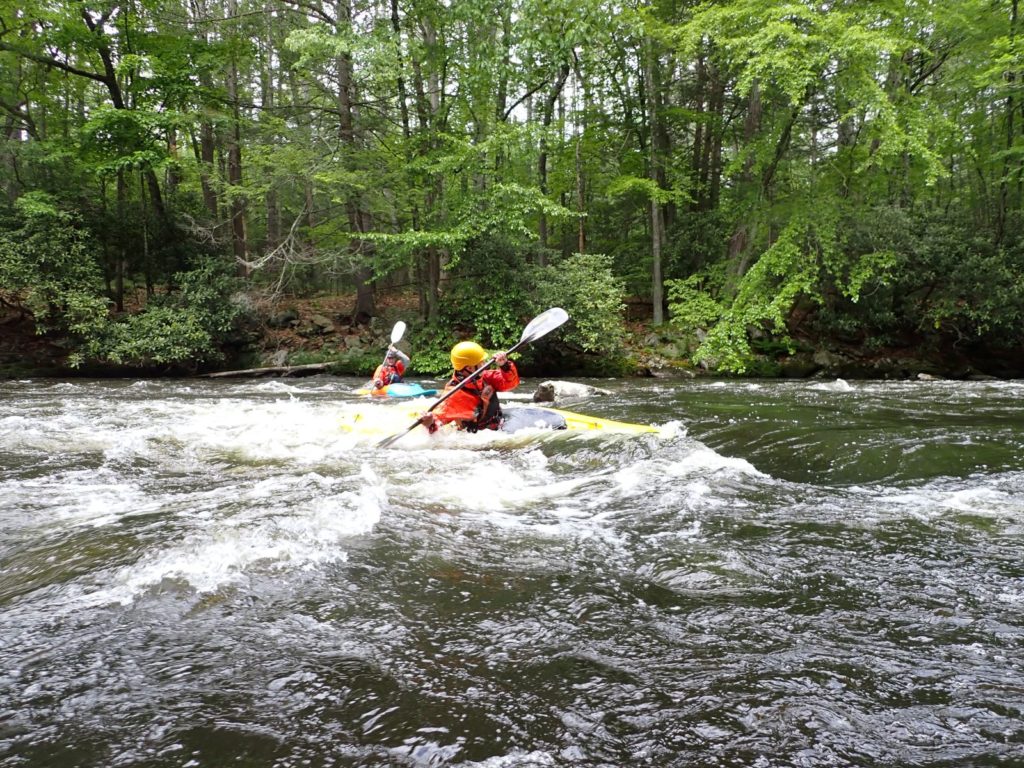 The first run was great. I was paddling Pyranha Burn (1.0) that I bought recently. Mister Cowgirl took the opportunity to paddle my other boat, a LiquidLogic Remix 59. There he is, making it look good.
I ran some rapids; practiced some eddy turns, left to my own devices to "read and run" but occasionally asking folks for advice. The most fun part was at the "backwards rapid", about nine of us rafted together and floated backwards down the river. I was on one side, providing some of the steering.
We saw an eagle eating a fish.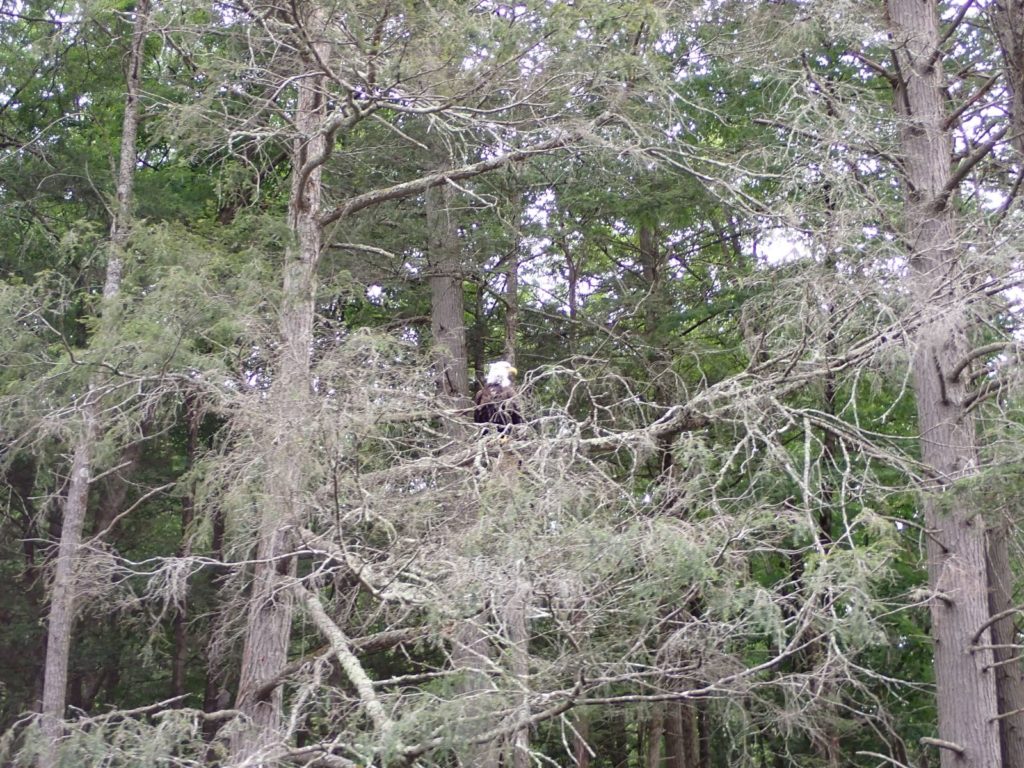 Our friend TH took more photos; I have to credit him with this one of me. My, do I look coordinated!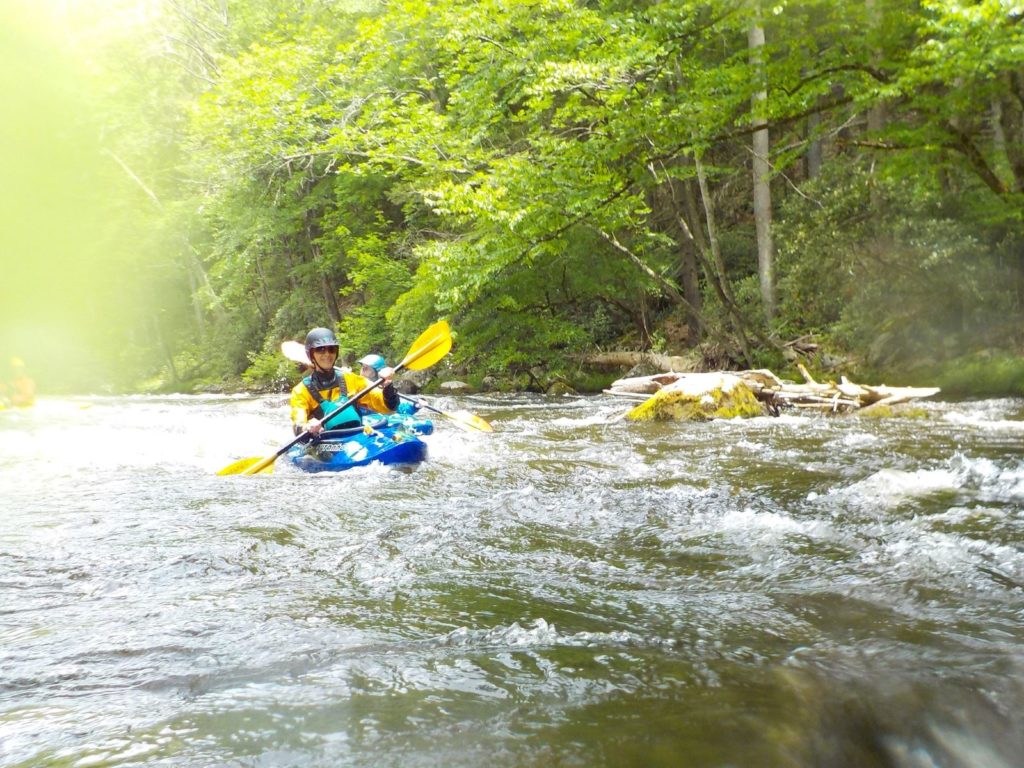 At the end of the Mongaup is a big finish of a rapid, called the bridge rapid as it runs under a pedestrian bridge. The slope increases and the water gets exciting. I've run it before, and had run it the first time, but on my second run I capsized.
People have been commenting for years now how on one barrel it's very bony, aka rocky. I found that out when I set up to roll, tucked in, and felt my head hit a rock. I was stunned and not sure whether to try again. I was afraid another hit would be worse; I've had similar experiences on this river before. I came out of the boat and got flushed into the Delaware with enough force that my head hit my boat. It was rough, but ultimately only my ego was bruised.
Other than that, it was a great run. I am sure it won't be my last.