There's a seal who's been haunting Inwood the past few months, generally between the Henry Hudson Bridge and the Broadway Bridge. I've seen him a couple of times, as have several club mates at the Inwood Canoe Club. In fact, he's started to go mainstream, with this Gothamist article.
Last week, he followed me and one other club member as far as the University Heights Bridge on the Harlem River, near the rail yards for the A and C trains. I didn't have a camera then, but this past Saturday, I was out with my iPad in its floating case. Guess who stopped by?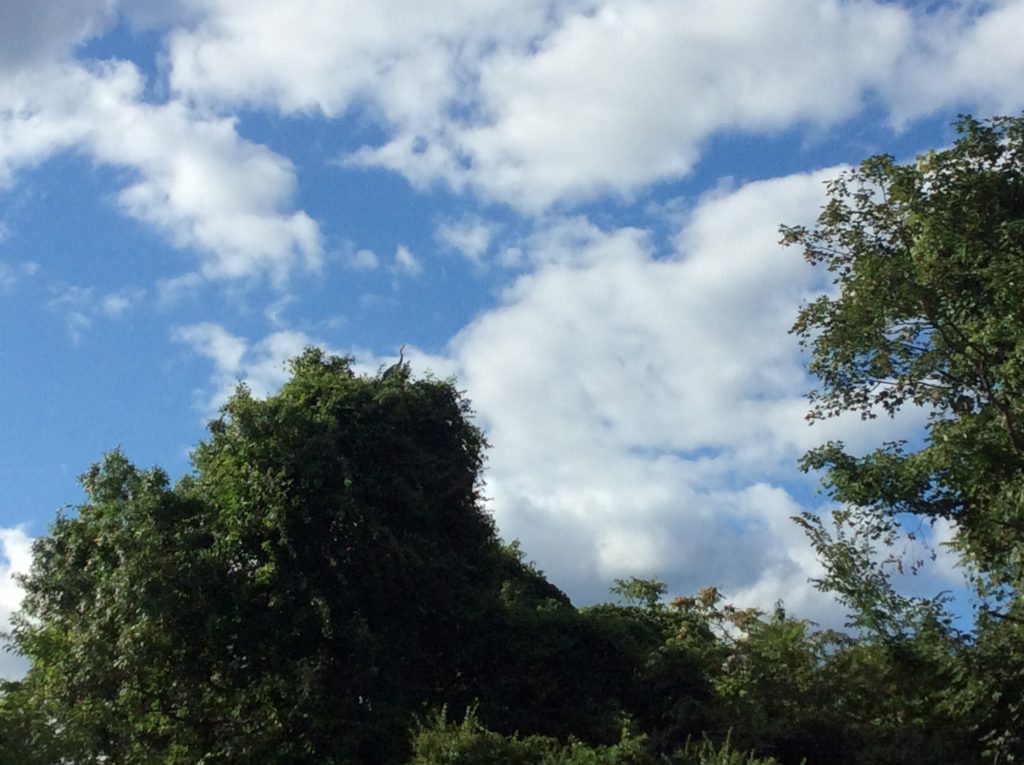 I was working with a client, and we stopped to admire some herons roosting in the trees north of the Spuyten Duyvil railroad bridge. We spotted three altogether, but this one strutted around on the top of the tree, before taking off and soaring around.
That's when we noticed the seal.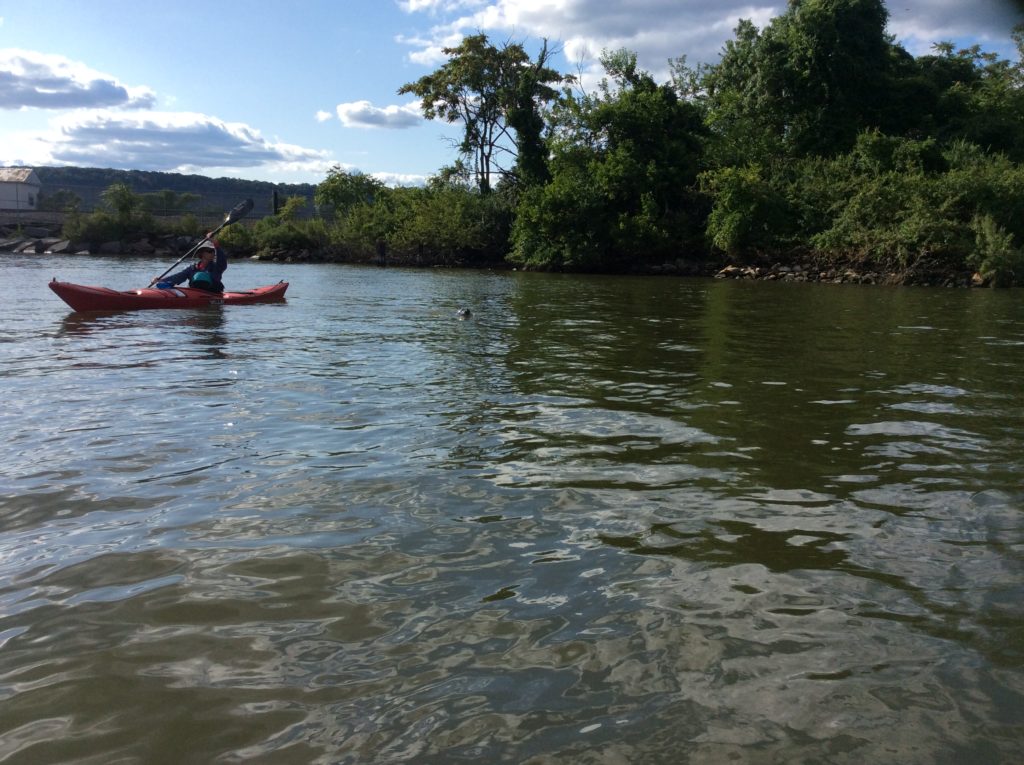 We paddled around a bit, just trying to spot him. His pattern has been to be curious but wary at first, getting closer and more friendly as he determines you're not a threat.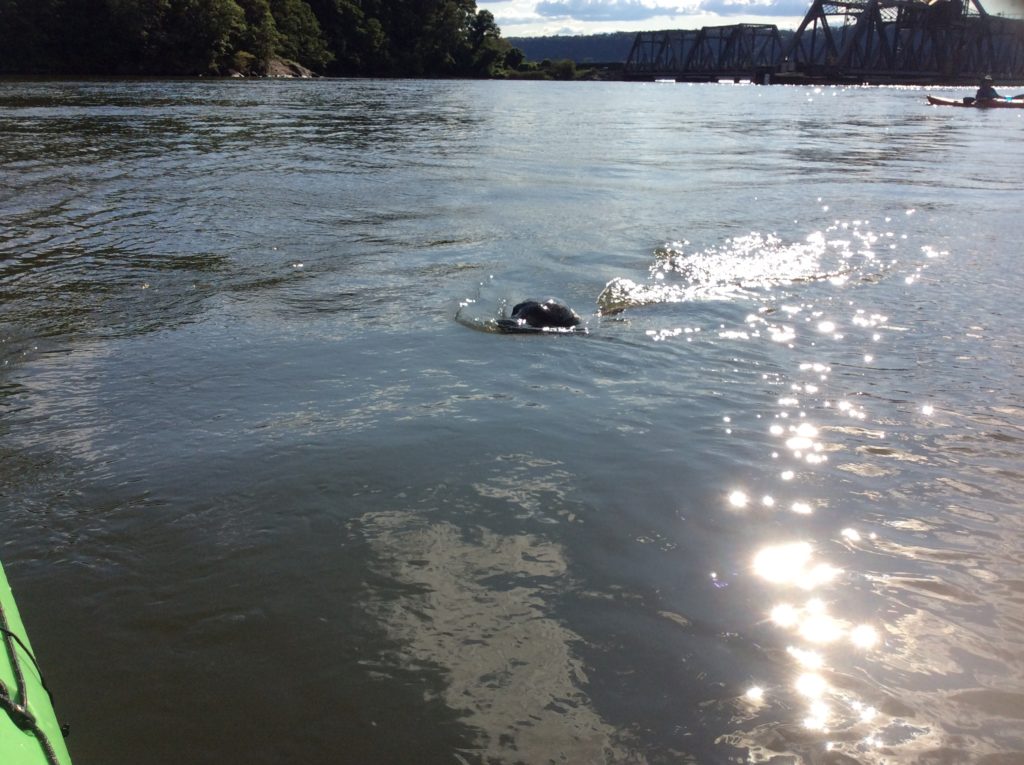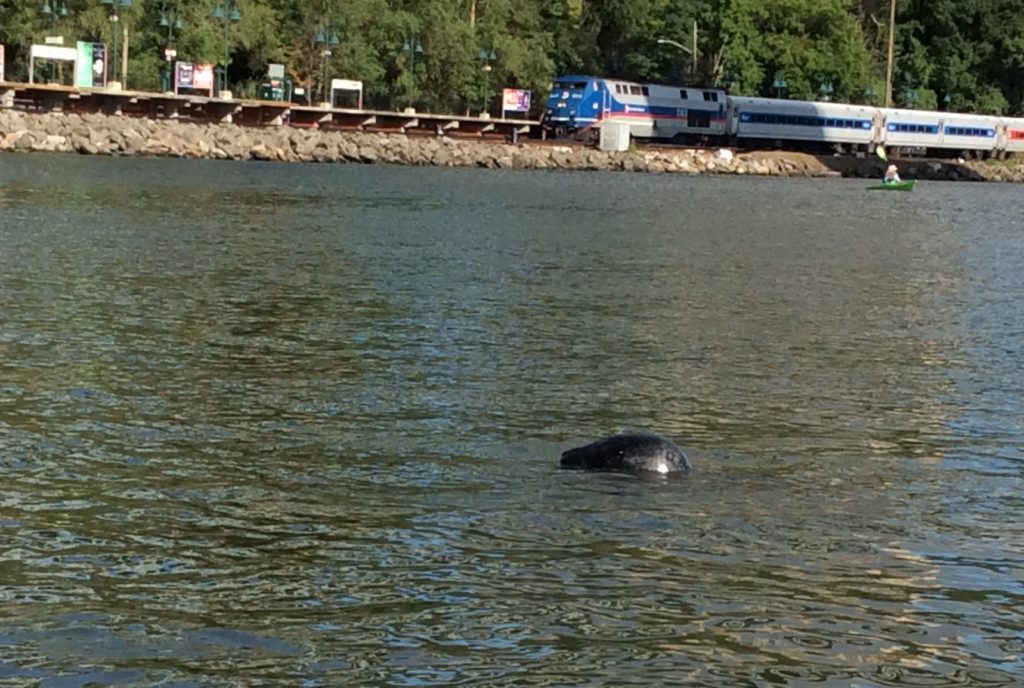 Gothamist made hay over the preferred nickname, "Sealy the Seal", which is admittedly lazy. Some have called him Bluebell. I'm proposing "Columbia Lenape", in reference to the nearby Columbia University sports complex, and the Lenape tribe of Native Americans who lived in the area when the first European colonists arrive. Conveniently, that would make his initials "CL".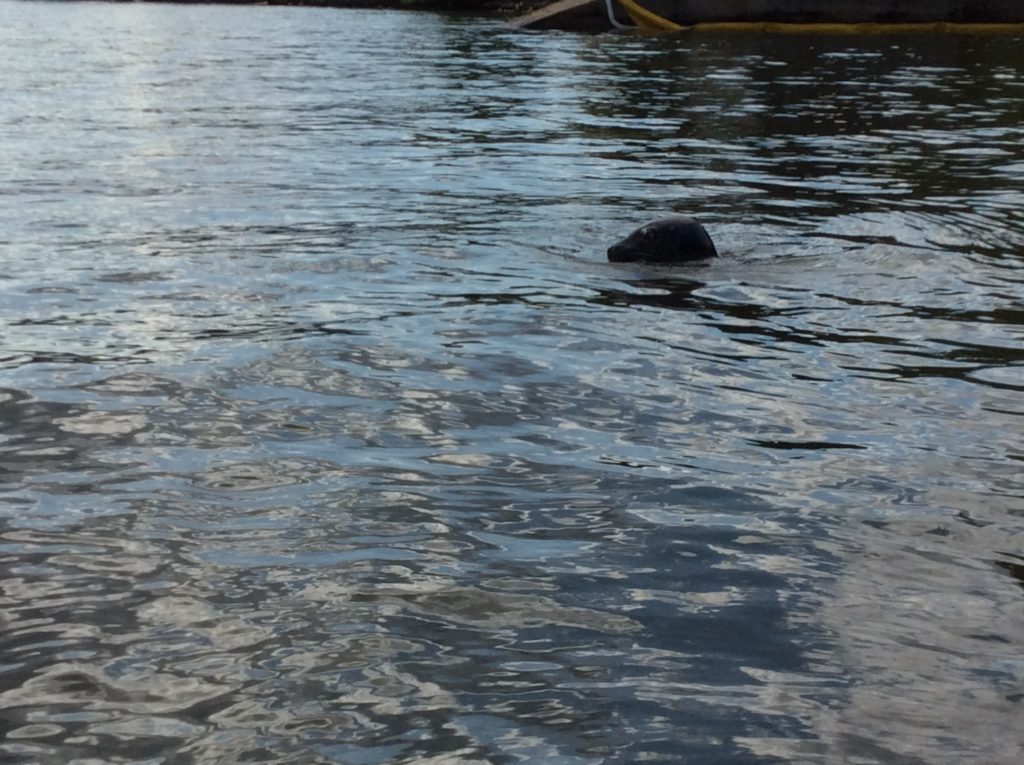 Eventually, he decided we weren't too dangerous, and two members of the local kayaking club joined us in playing Marco Polo with the seal.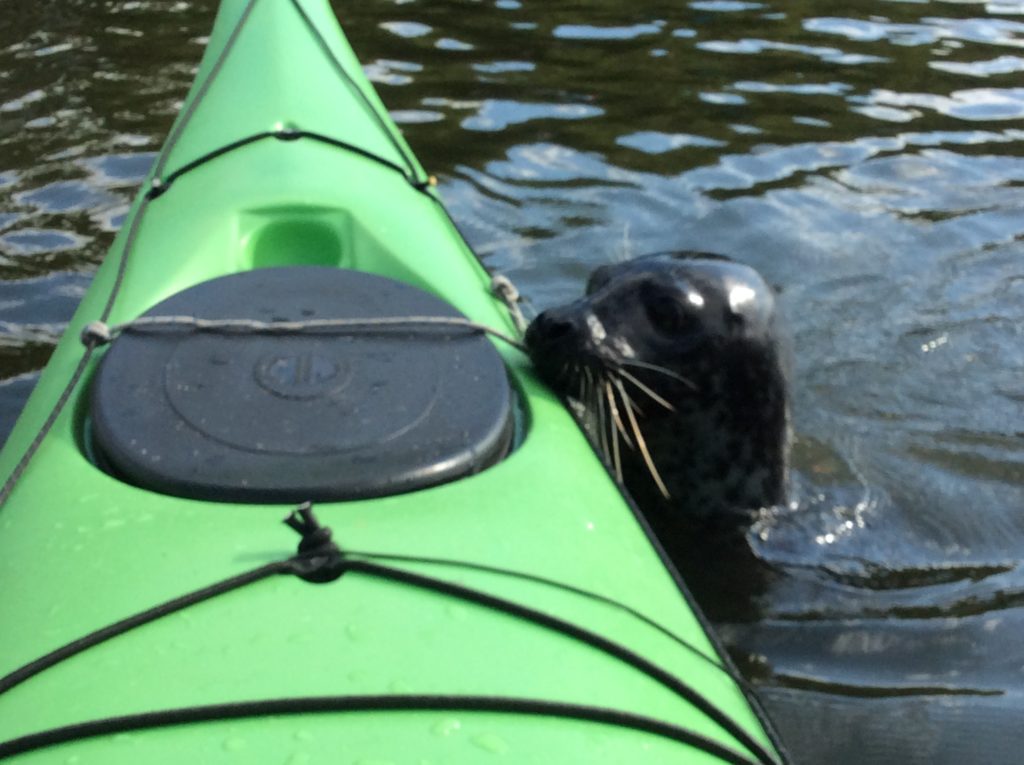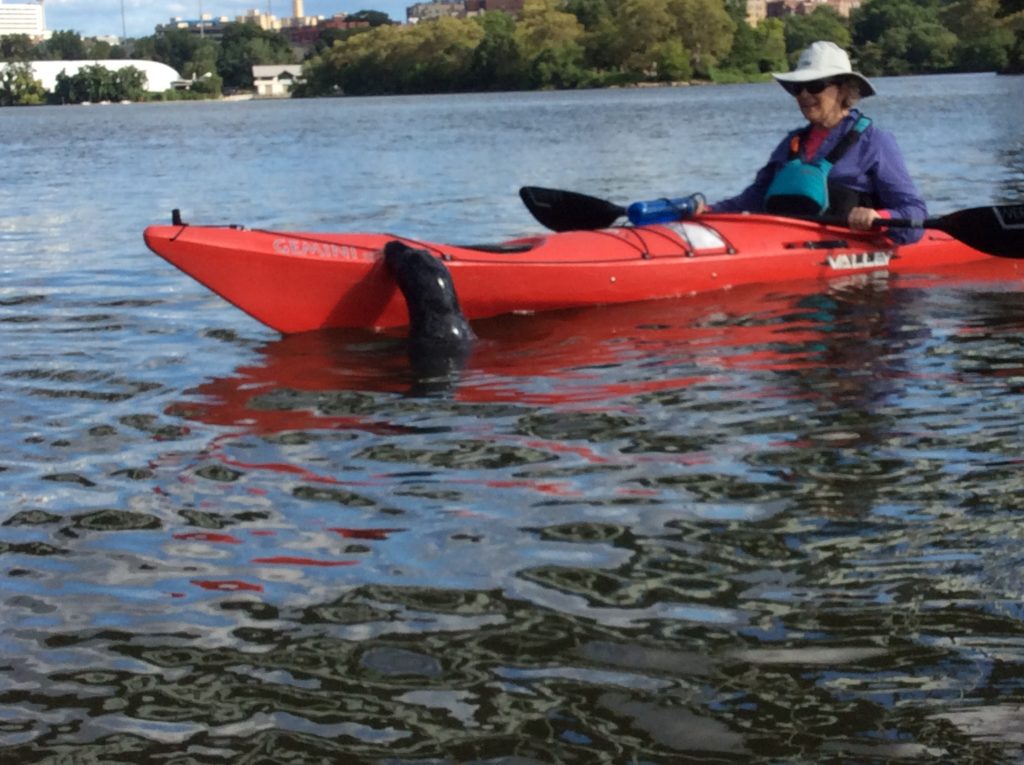 New York State publishes guidelines on interacting – rather, not – with wildlife. In particular not touching or feeding animals. For now, the Inwood Seal seems healthy and active, though people worry he's lonely, and there is concern about him inhabiting a waterway used by jetskis, powerboats, and the Circle Line. But, perhaps he is the first to move into a new location for seals, and more are to follow? Unlikely in my opinion, but as the environment gets cleaner, the ecosystem can support creatures great and small, creatures that may have left previously.