At my club, the Inwood Canoe Club, we've accrued a number of drysuit paddlers in the past couple of years. Winter paddlers used to be kind of rare, but now there are enough to continue planning trips, just as we might in warmer months.
One person recently got a deal on a drysuit, and also decided to pursue paddling with a bit more determination, and inquired about having a class. Of course! Two others opted to join – but then owing to weather, we had to change the date, and the original aspirant bowed out.
No problem. On we went!
SL and VT and I met up Sunday January 16. The day before had temperatures in the teens Fahrenheit, with a stiff breeze on the higher end of F3. Sunday at least the temperatures were in the low to mid twenties, with less wind.
These two are both experienced paddlers, so in terms of a session, we just paddled as we normally would, with a focus on what's different in cold weather.
We tried paddling around pilings, clear of the slips in wintertime. A bit of slalom both with and against current.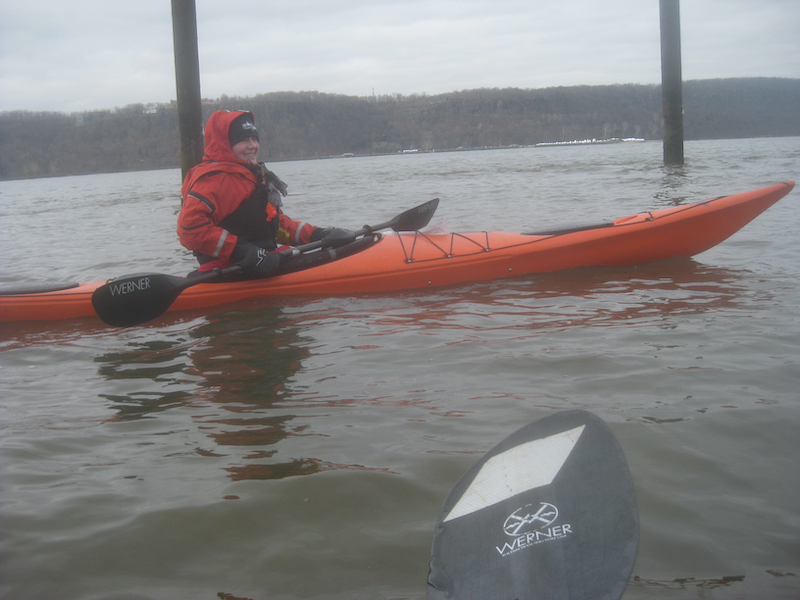 The trees were covered in ice, left over from the freezing rain and wind two days earlier.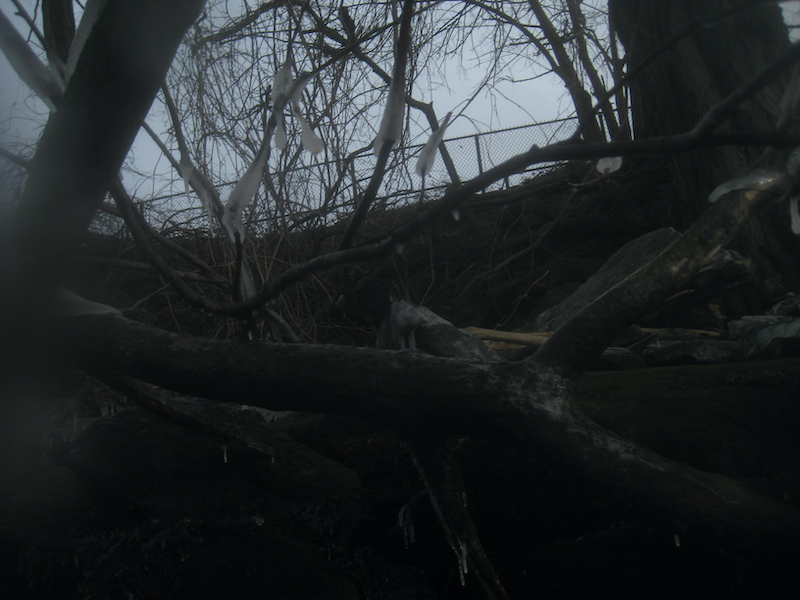 Next, we bucked tide to head north into Spuyten Duyvil, paddling against pretty strong current by keeping close to shore. After toodling about, we went back. SL wanted to test his buoyancy wearing a neoprene Tuilik, and when it came to even partial immersion, we wanted to be near the boathouse.
Once back, he leaned over, came up, curiosity satisfied. We called it a day, and had warm food and beverages after packing up our kit.