Last weekend I led a group out of Inwood to Randalls Island. It was a sunny day, well into Autumn, but the weather and tides worked out for a pleasant little jaunt of nearly nineteen miles round-trip.
First, we paddled past Spuyten Duyvil, in batches of two or three at a time, collecting in the nook on the other side, before heading under the Henry Hudson.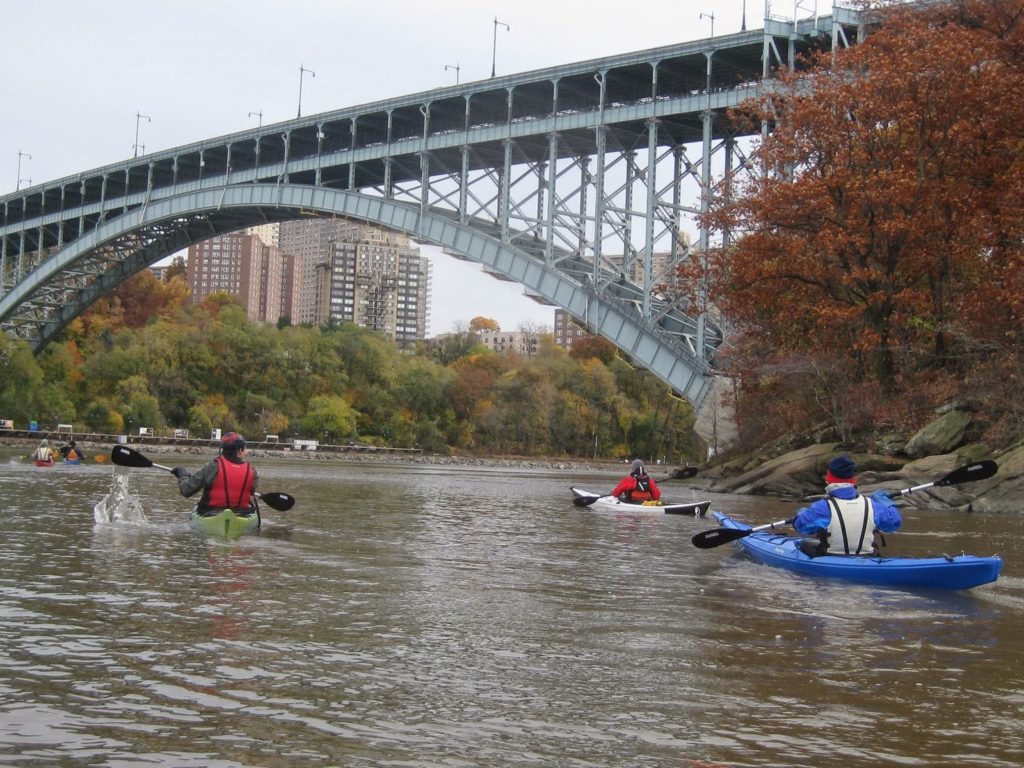 The foliage in Inwood Hill Park is still lovely to behold.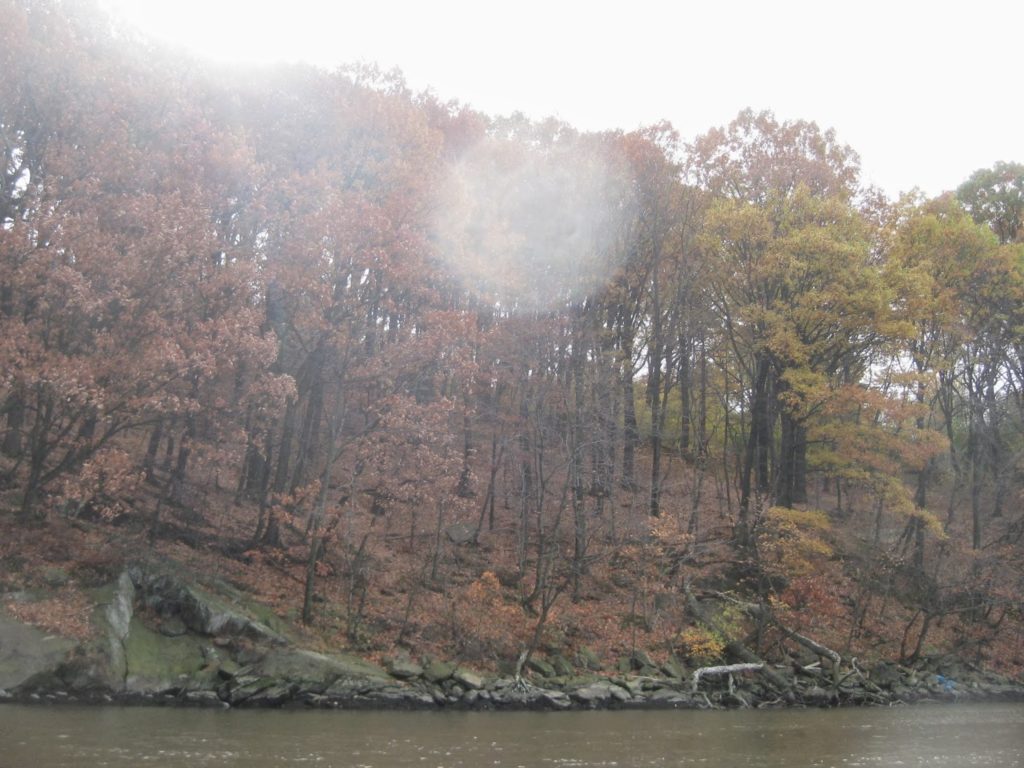 Then we paddled on around, past the Broadway Bridge, past the MTA railyard, past Peter Sharp Boathouse and the trio of High, Hamilton, and Washington bridges.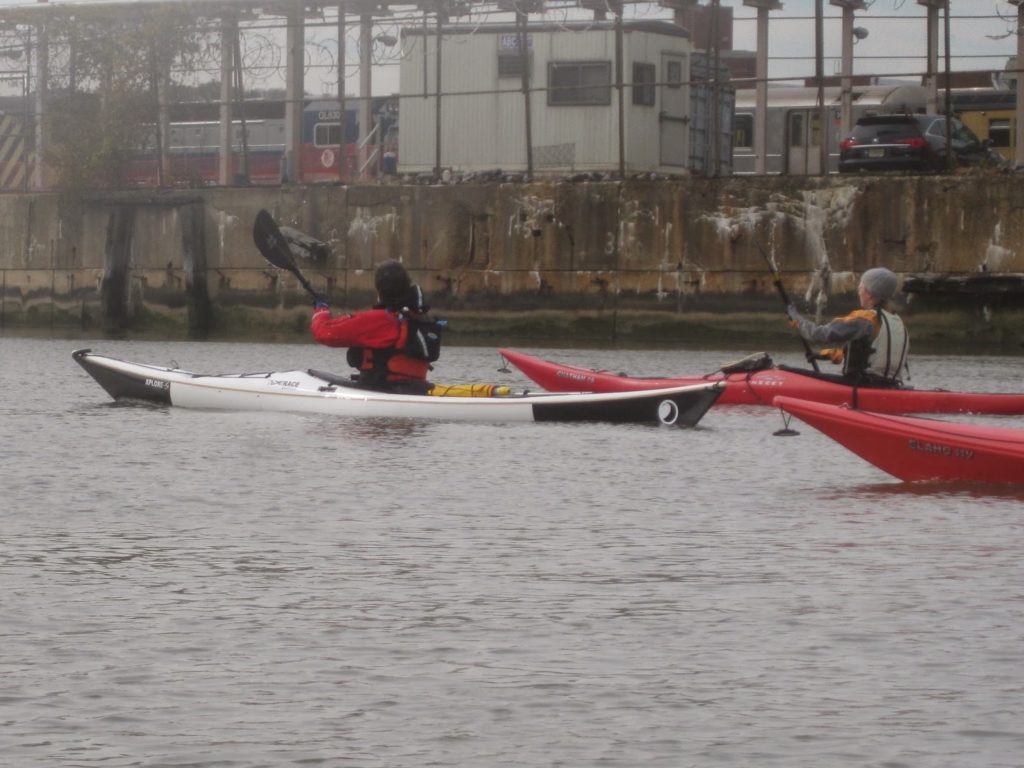 We were a group of eight, with a range of skill levels and paddling experience. Shepherding a group like that can be a lot of fun because of the variety, but as the trip goes on, there are choices to be made as the more experienced paddlers want to push the envelope, but the less experienced ones are content to have simply gotten as far as they have. Trip management is about people management as much as possessing the technical skills to meet any challenges along the way.
For example, by the time we got to Randalls Island, there were a few who wanted to explore Bronx Kill, while we had also talked up a small marsh on the western edge of the island. Randalls is big – nearly a mile long – and a couple of our paddlers were getting tired by the time we arrived. We checked out the Kill and then went on the the marsh, the tired paddlers heading out first with me, while the rest caught up later.
They had had fun at a small rapid in the kill, trying to paddle back up it. As the tide level goes down, it gets quicker and more shallow. I told my whitewater buddy about it. I'll have to check it out myself sometime.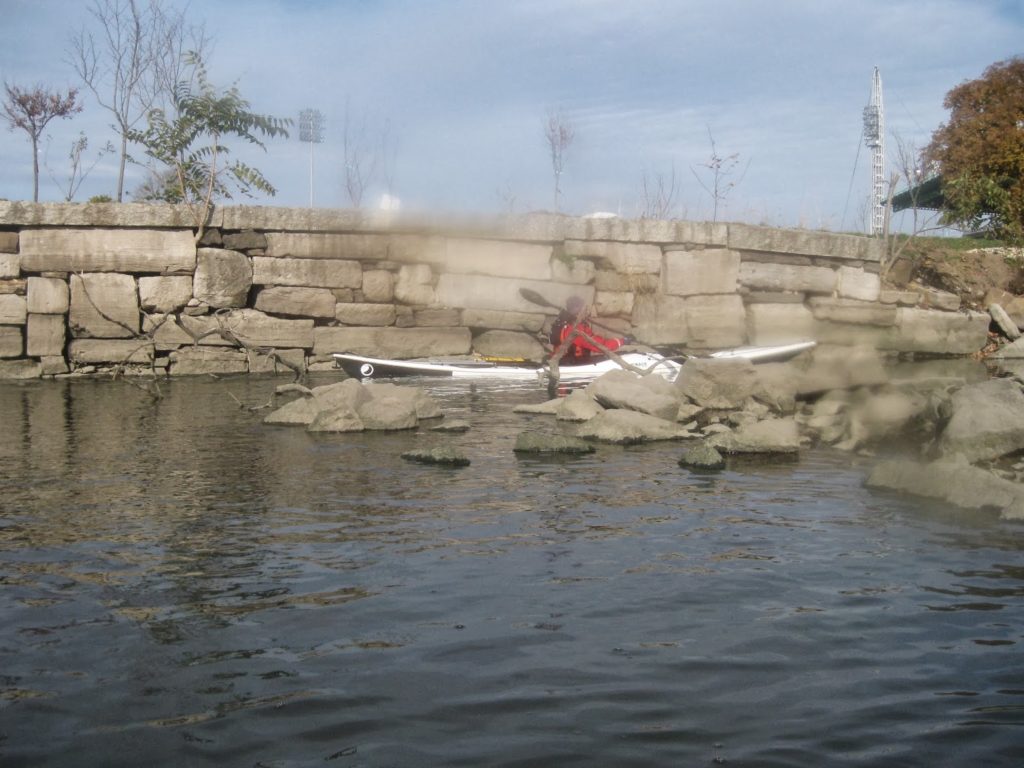 Once in the marsh, we made it as far as we could go, spiraling in to the interior.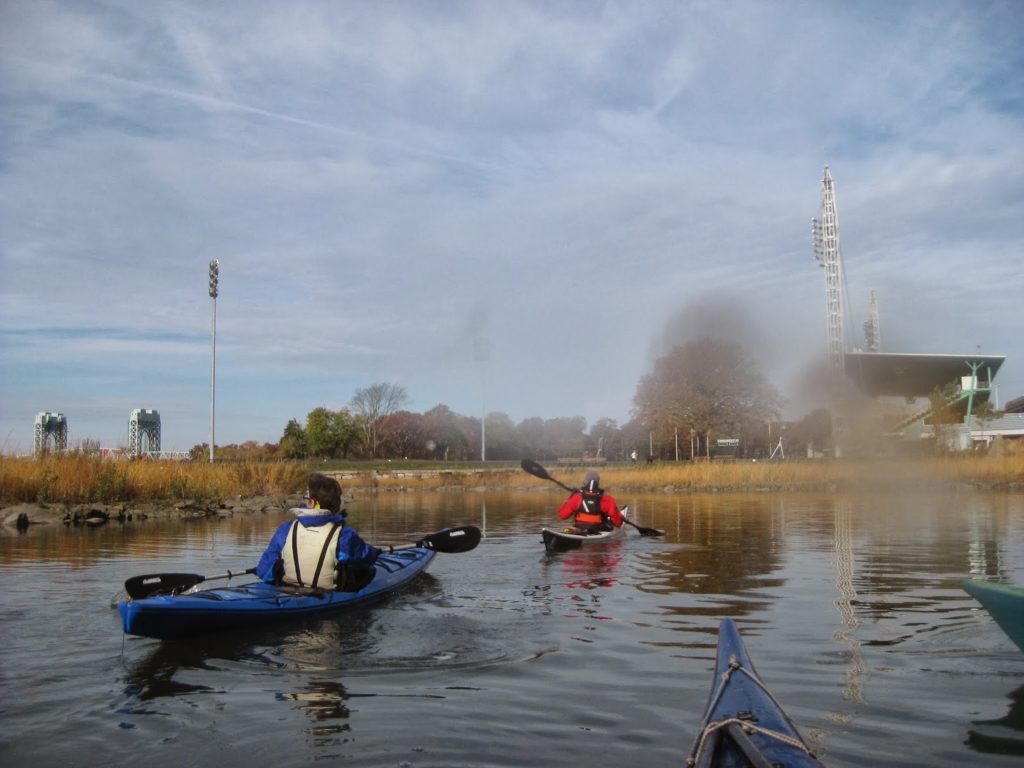 We were near Icahn Stadium, which can be seen from the Triborough Bridge, now known by its new name: the RFK Jr Bridge.
To get into the marsh, we had to paddle under this pedestrian overpass.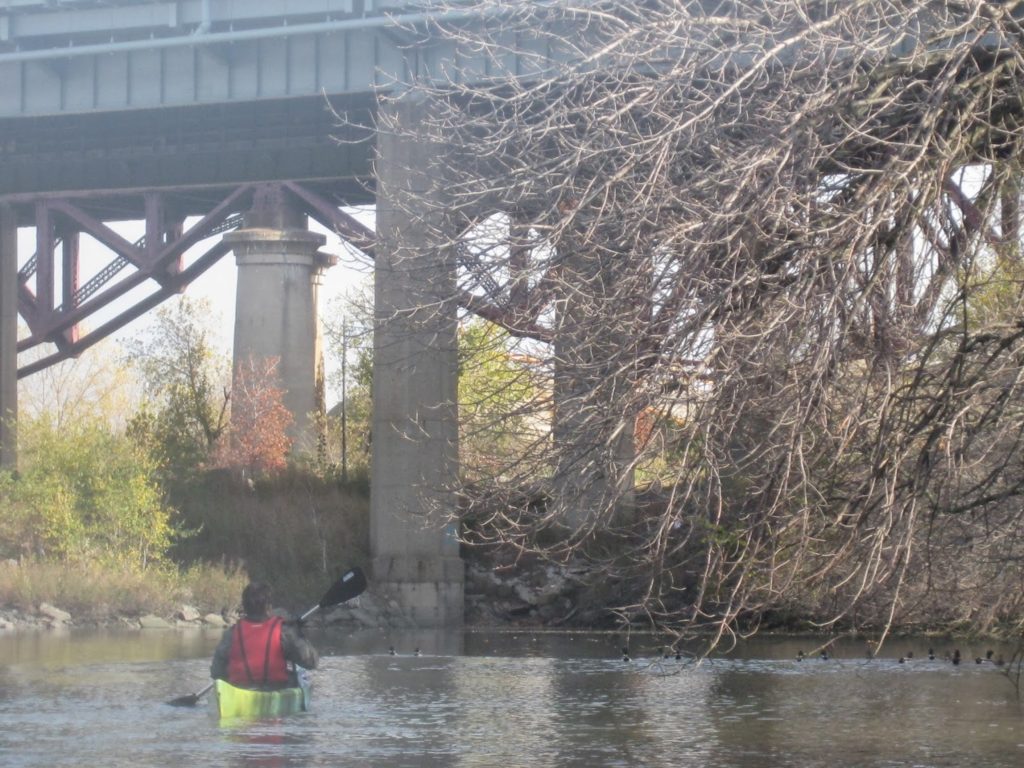 Once in, the contrast between the urban and natural – environments is stark.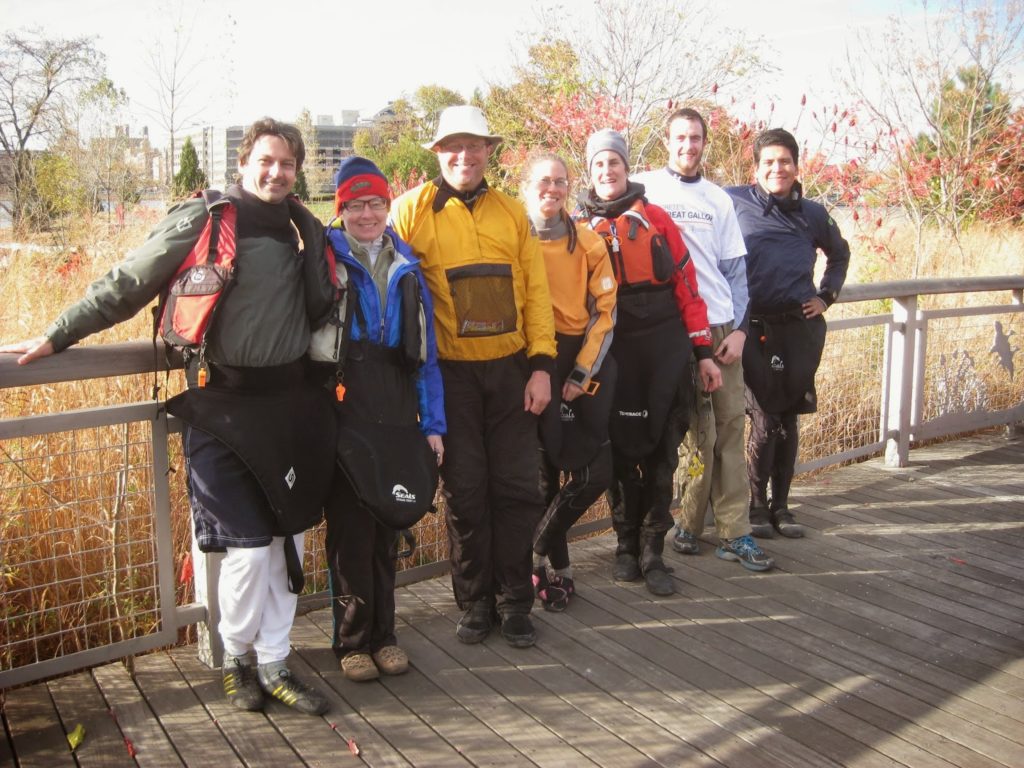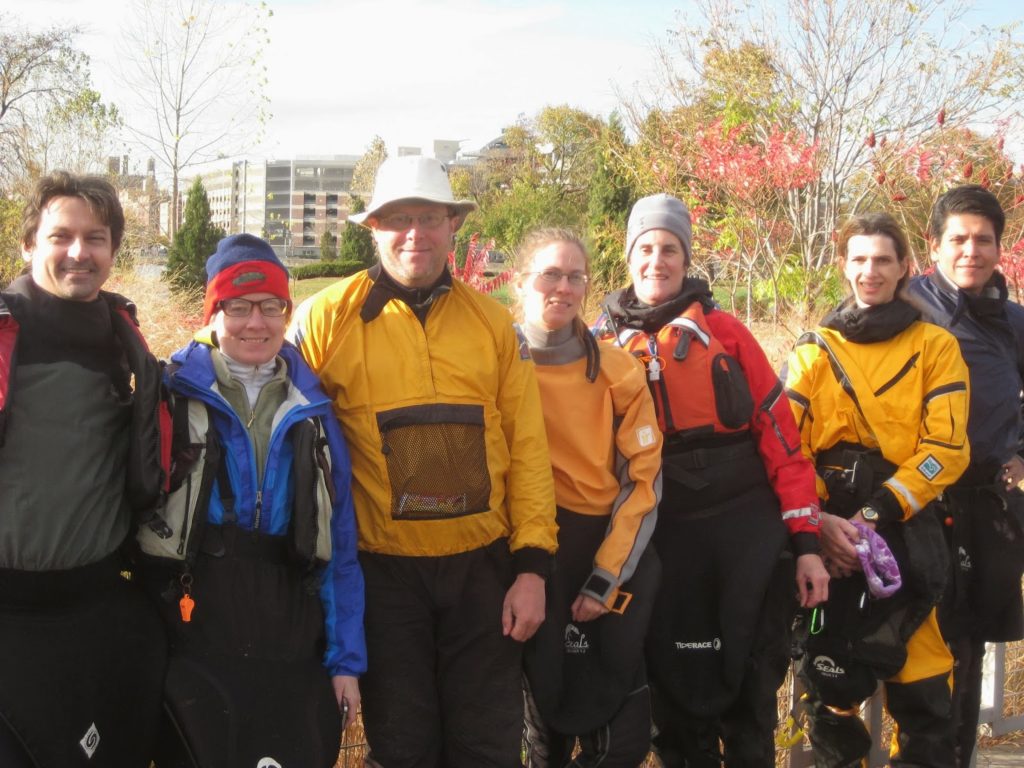 On the way back, we had one tired paddler. Two of us stayed with her while the rest went ahead, not getting too far ahead. We finally stopped and took a long rest, and when it was time to go, everyone, without prompting, seemed to let the tired paddler go ahead, and we went a ways while the current picked up, making the ride back pretty easy.
Once past Spuyten Duyvil, we caught some headwinds against the current, giving us some fun waves, not too big, but just enough for a taste of adventure.