I made time last weekend to re-run some deck and elastic lines on the Argonaut. I replaced most of the elastics last year, but ran short, and in any case the deck lines were loose and hard to change.
I bought some of both from Toms Top Kayaker, making sure to buy the narrower 1/4 gauge line than the more robust 3/8 I bought last year. On my Valley boat, it makes a huge difference.
One thing I tried to replicate was the knotting the original owner put in the deck lines; he said this made rescues easier. While I think that's true, it also makes the lines harder to adjust, especially after the knots have had time to set in salt water and get nice and tight. The result is that when they lose tension, they're a real pain to reset.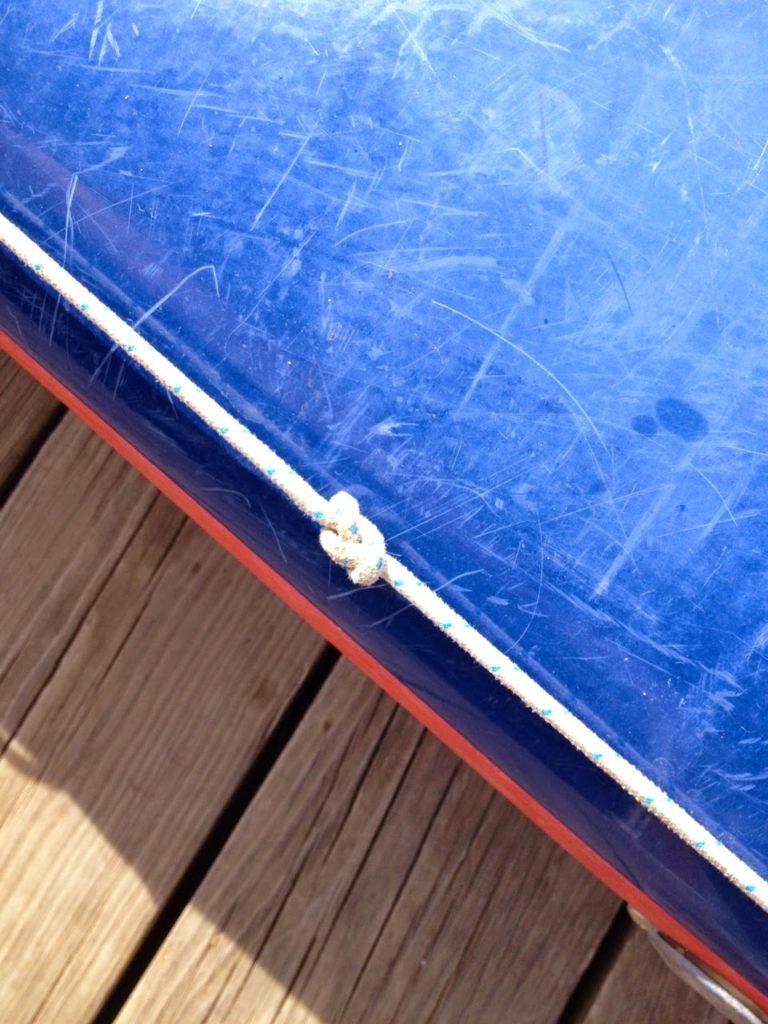 What I ended up doing, to save time as much as anything else, was knotting the aft deck lines but not the fore deck lines. I'll see how I like each and change when I'm ready.
I splurged and got reflective deck lines. It doubled the cost, but was still affordable.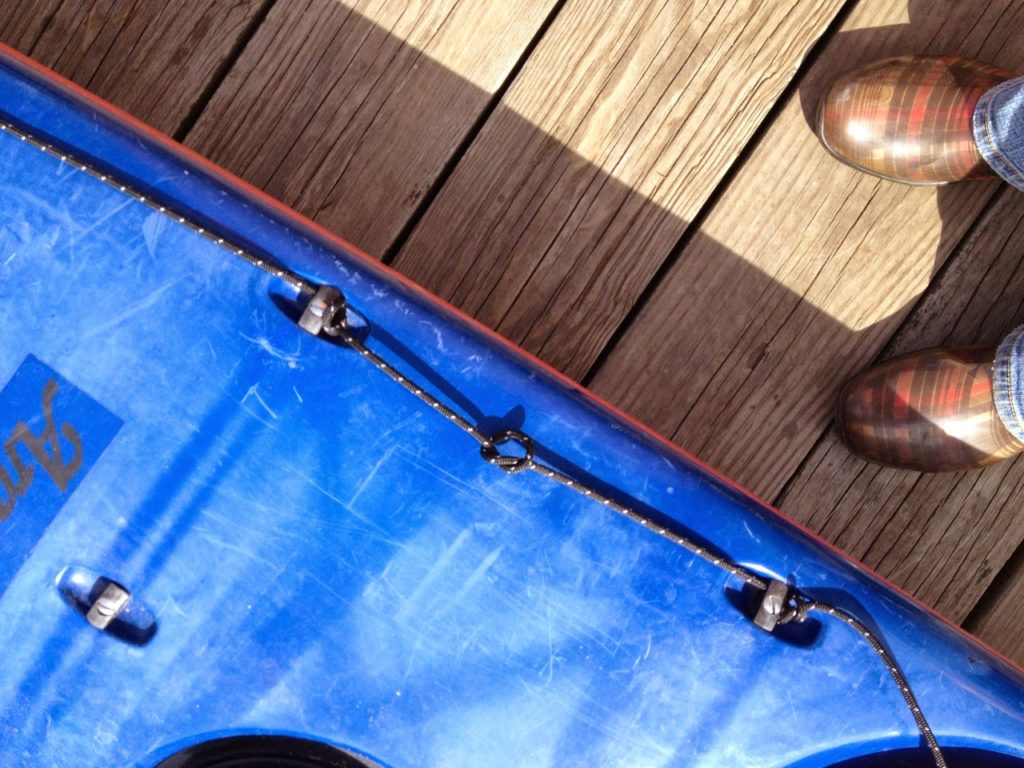 The elastics were simpler, and more necessary. Basically the small triangular areas near the ends of the boat were still the worn elastics from when I bought it; I restrung those.
I'd also run short on the fore deck elastics last year, meaning my spare paddle was always perched rather precariously – now I've got one more loop, giving them better purchase.
I got kinda creative with the aft deck elastics. The attach points on the Argonaut, coupled with the day hatch placement, make finding a really efficient layout really challenging. I didn't want a line over the hatch, and wanted to avoid running parallel with the deck lines. I ended up with a nice triangle, with a line parallel to the starboard deck line near the hatch.