A few months ago I paddled with some friends at the Inwood Canoe Club who'd bought some new drysuits. Inexpensive drysuits, at that. The quality seems good but there was one caveat – they had to cut their own gaskets.
The suits basically come with standard rubber wrist and neck gaskets. However, they are completely sealed. It's hard to make out in this photo, but trust me friends there is no hole there. They had to cut the hole themselves.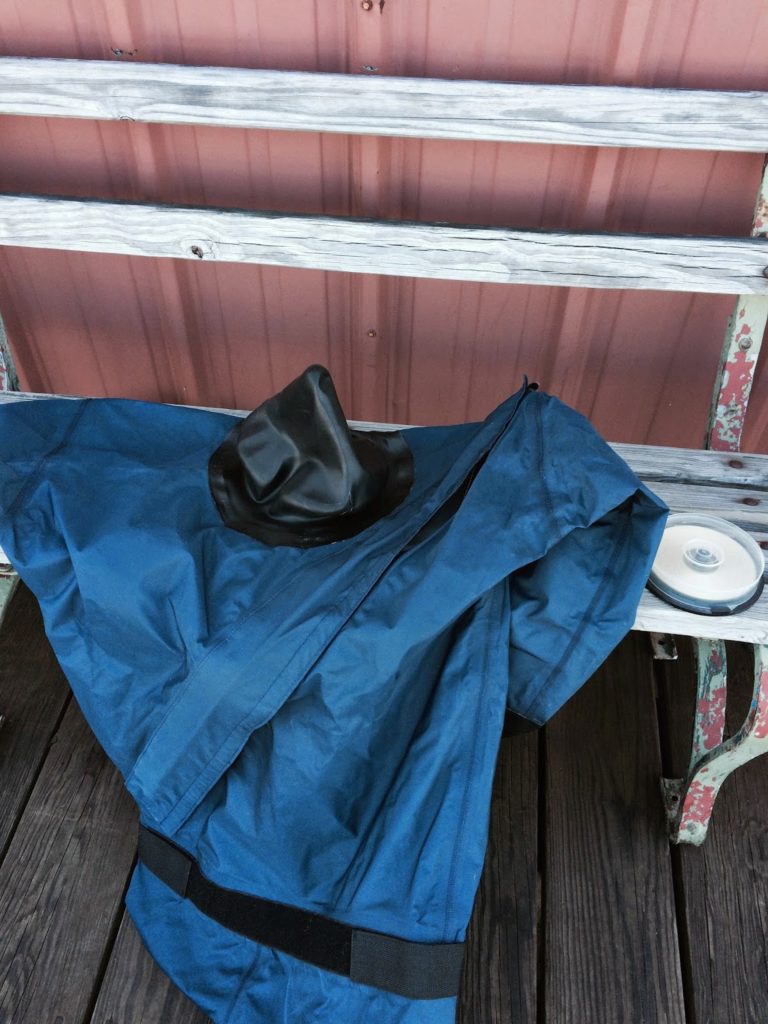 The first step was to take a little nip – not big enough for head and neck, just enough to get a proper hole started.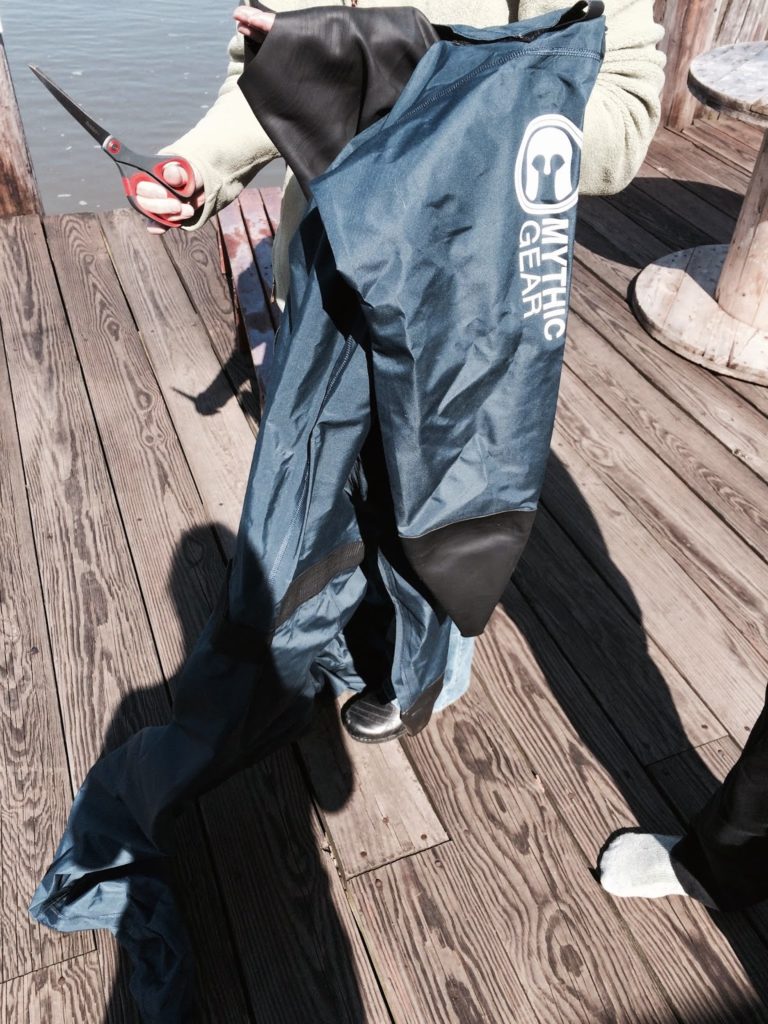 After that they tried a technique seen on more customary neck gasket trimming: Poking a CD stack case evenly to stretch it out, and then running the sharpest blade available around it in one cut. Ideally this would have been an X-acto knife (or, "Blade of Exact Zero", if you will), but in this case the scissors were adequate.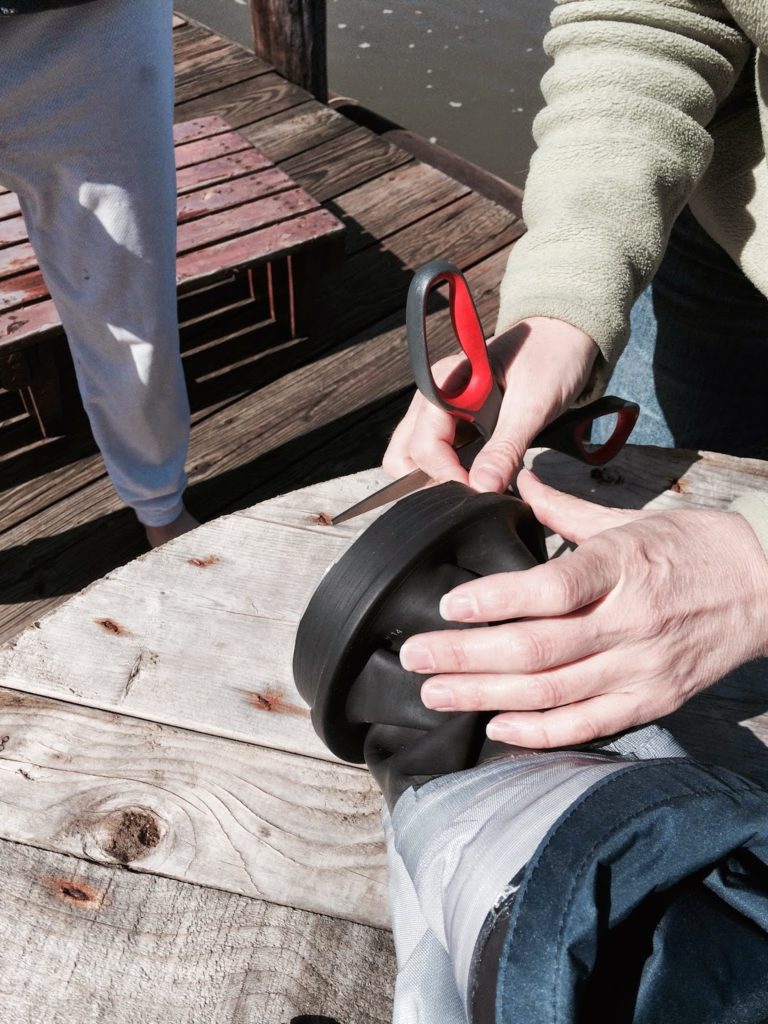 They haven't gone on a "swim test" but the gaskets were certainly tight – my friends reported some additional trimming later on when they got home. These are unisex with limited sizing – not the sexiest suits we've seen, though they do make a big deal about having a flap to cover the front relief zipper, aka the pee-hole.
These drysuits are made and sold by Mythic Gear. 
Update: I'm not sure they're in business anymore; their URL is up for grabs and their last Twitter post was from 2018.
For myself, I'll stick with my Gore-tex drysuit, going on its fourth year with only one gasket replacement (which was my fault – my right hand got a little impatient once). There are other low-cost alternatives out there, including trilaminate materials, plastic zippers, and and open feet.
Before making any drysuit or cold-water paddling purchase, it's very important to have a solid understanding of cold water paddling, and knowledge of what a drysuit does and does not do.
That said, these semi-DYI suits are another option to consider.