I was happy to each a class recently at my local paddling club. We called it "Incident Management and Rescues", because so often the non-rescue elements of an incident are overlooked.
Amongst the students were someone performing her first wet exit using a spraydeck, as well as her first self-rescue in open water; first times using towing belts; practicing different ways to tow in the absence of a towbelt.
So, about that self-rescue: it helps to be nimble!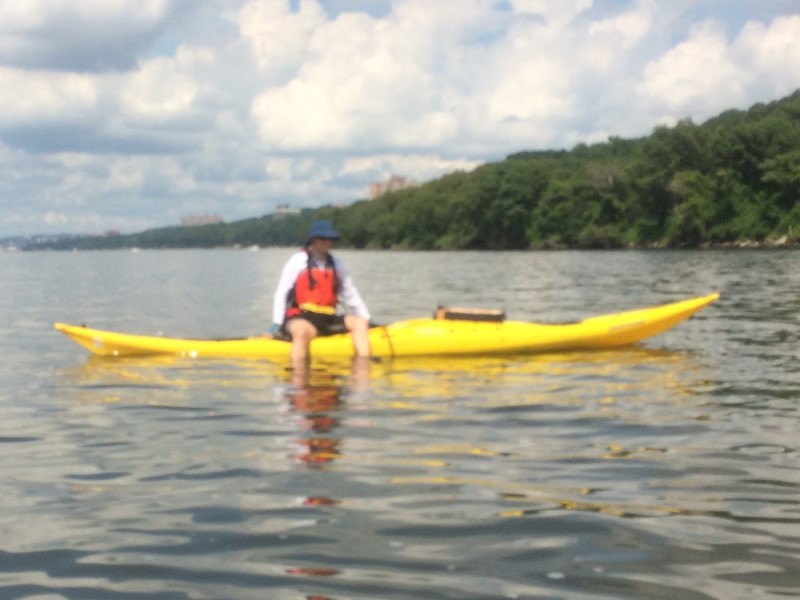 In a small cove near Spuyten Duyvil, we practiced contact towing – no separate lines, just hands on deck lines.
We used masks and kept distance where possible.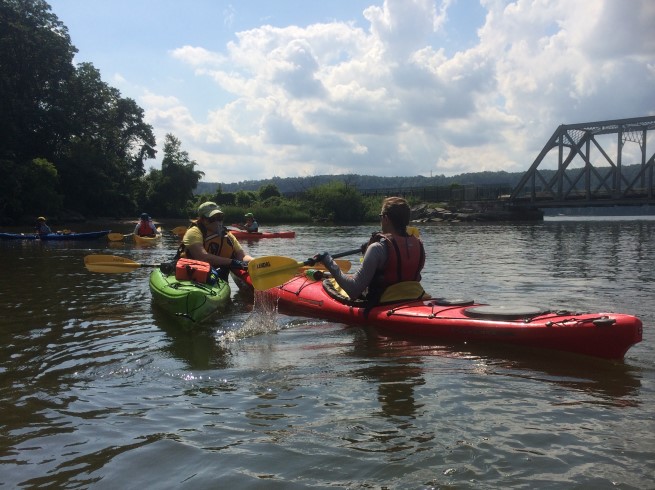 One trick we tried with a long tow was entering current. In the cove, the water was relatively still, becoming an eddy. In the channel, current was moving west, to the left in the following photo.
Accounting for where your boat will go as opposed to the towed boat is an important consideration in any tow situation.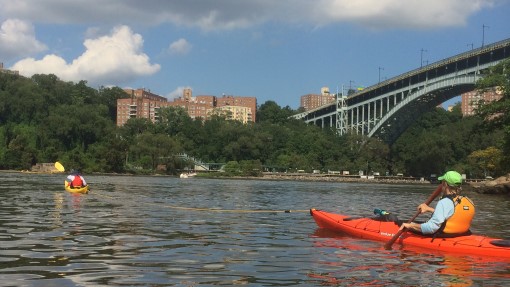 To round it all off – unfortunately I don't have pictures – we had a simulated event of one casualty who required support, being towed first by one boat, then by a second boat in an in-line tow. It's rare I have the people and equipment to practice that, so it was a bit of a bonus.
Many thanks to my students that day! SN, JR, KR, MW and fellow instructor KW.