I went out briefly on Saturday March 20, which coincidentally was the spring equinox. It matched my mood, which is hopeful, nearly cheerful, as the days grow longer, the weather becomes nicer, an vaccines loom around the corner.
While it was a short paddle, I took the time to look closely along the shore, paddling south of the George Washington Bridge.
The tide was low, soon to begin flooding.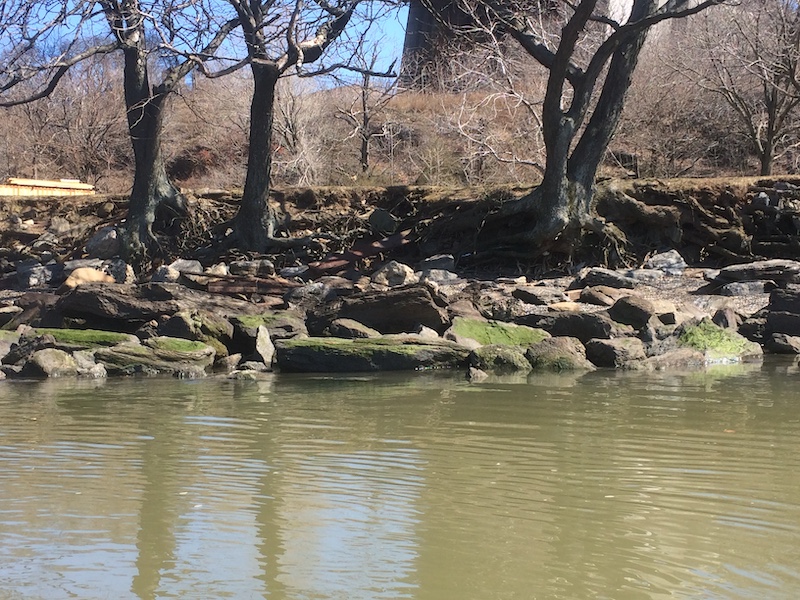 The park was pretty active, mostly with young children with their parents, often in bicycle helmets, several playing in the rocks along the shore. Carefully, of course.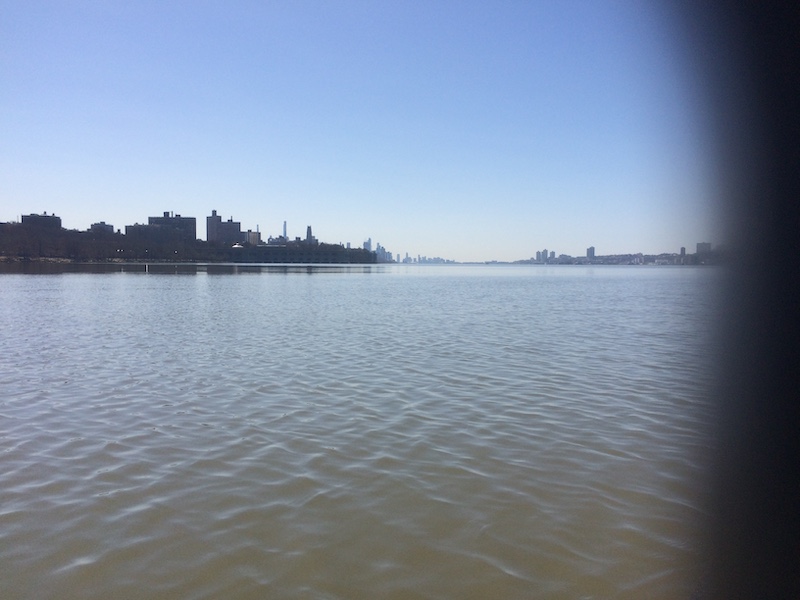 The city, at least what most people imagine New York to be, off in the distance to the south. I watched a lonely tug pull a load below the bridge, on glass-smooth waters. You can make out a crane tug on the left, making its way north.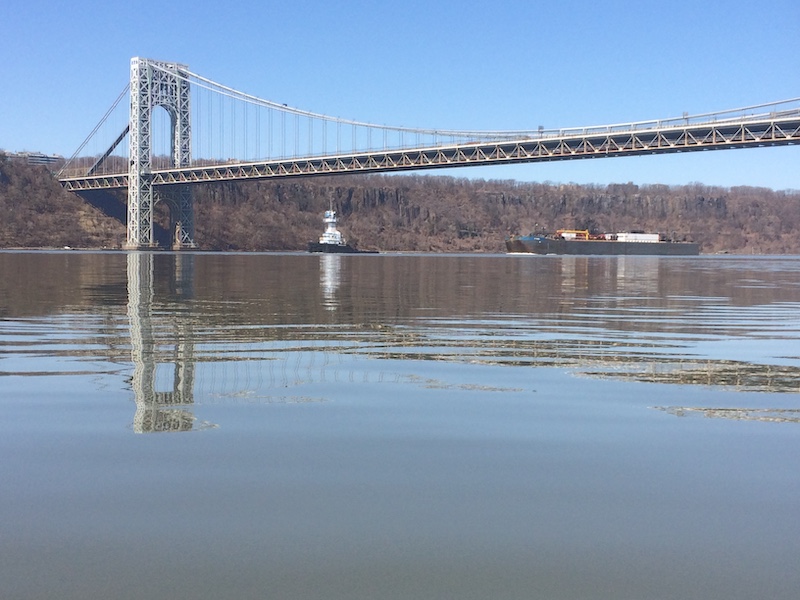 On my way back, I saw a few people wearing white walking along the path; one man played a drum as he walked. I thought they might be together, but then thought that plenty of people may wear white independently.
Then I came across a gathering of what was clearly a group of people together, having some ritual along with a picnic. Seems my first inclination was more likely correct.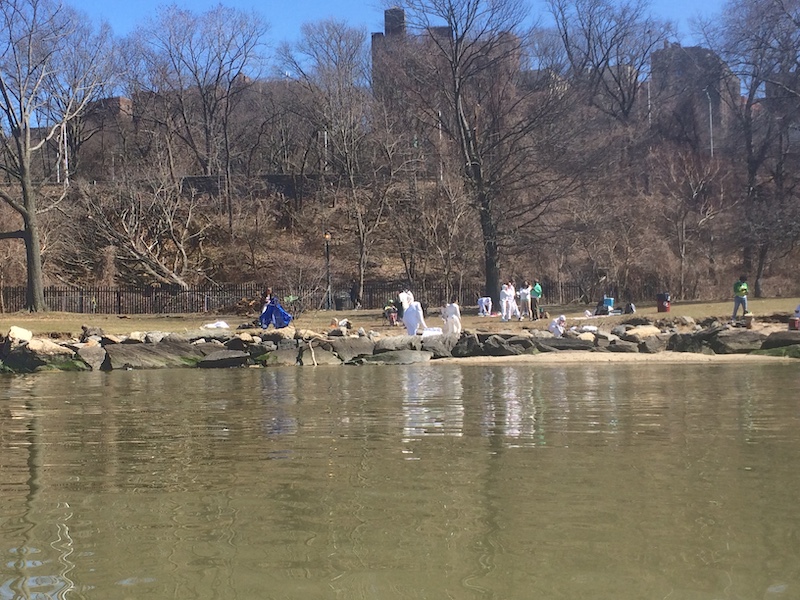 Paddling north to head back home, I took a picture of this New York children's classic: the Little Red Lighthouse and the Great Gray Bridge.
They've been through a lot together; I suppose we all have. Here is hoping to a bright spring and better months ahead.