And the river bank talks of the waters of March, it's the promise of life, it's the joy in your heart.
I did not paddle at all in February; between bad weather weekends and terrestrial winter sports with Mister Cowgirl, it simply never came together. However, my good friend Kayak Dov and his wife were both keen to go out, and after two postponements, we finally found an agreeable date on the first weekend of March. A friend of his from graduate school came along, and the four of us met up in Pelham Bay Park.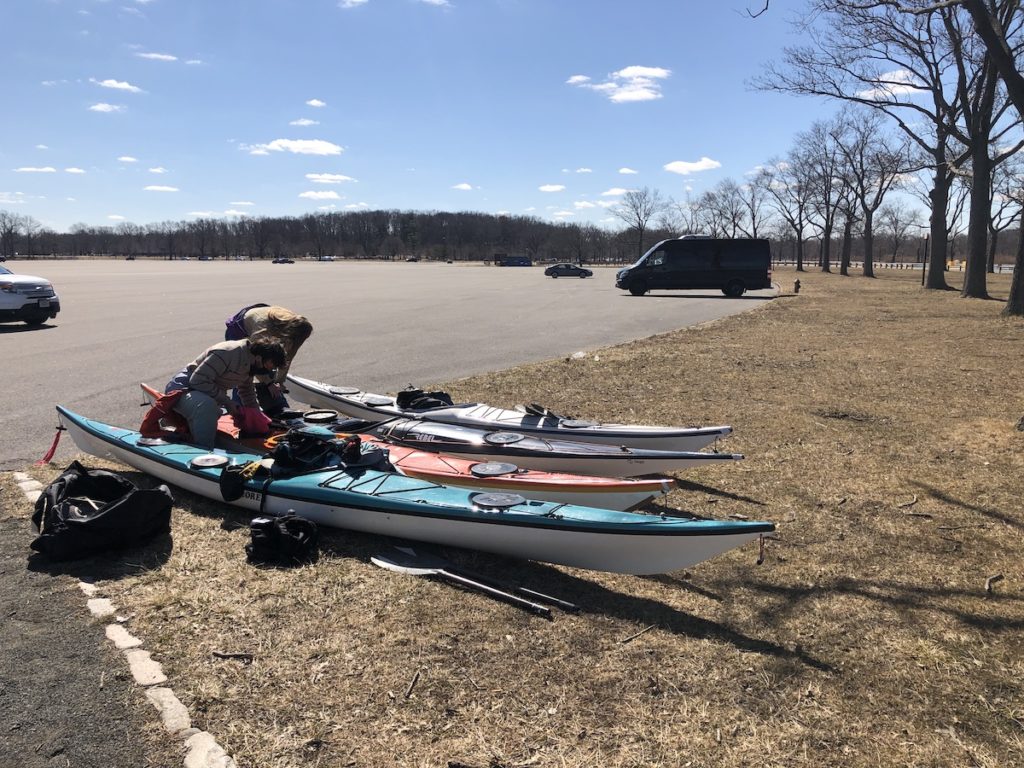 The Pelhams are one of my favorite areas to paddle around New York City. Unlike the Hudson River, there are numerous islands, and as the western end of Long Island Sound, the horizon stretches out to the east. It's not the end of the world, but perhaps the atrium.
The day was beautiful, sunny and clear. It was a bit chilly, below 40 F, with F3 winds out of the ENE/NE, a bit stiffer than expected. We paddled out from the Orchard Beach parking lot, turning east to exit between Hunter Island and Glen Island, and the first thing we saw was a race of Laser sailing dinghies, running a course south of Davids Island. We paddled around them and headed on towards Columbia Island.
Unfortunately, my waterproof camera battery died shortly after we started, so most of my pictures are from land.
Observing Columbia Island at this low tide was informative. A year and a half ago, I was in a group near here, and we'd found some playful waves. Now, I could see what was below the surface then, causing some of those waves.
We'd been just above all that land to the right of Columbia Island.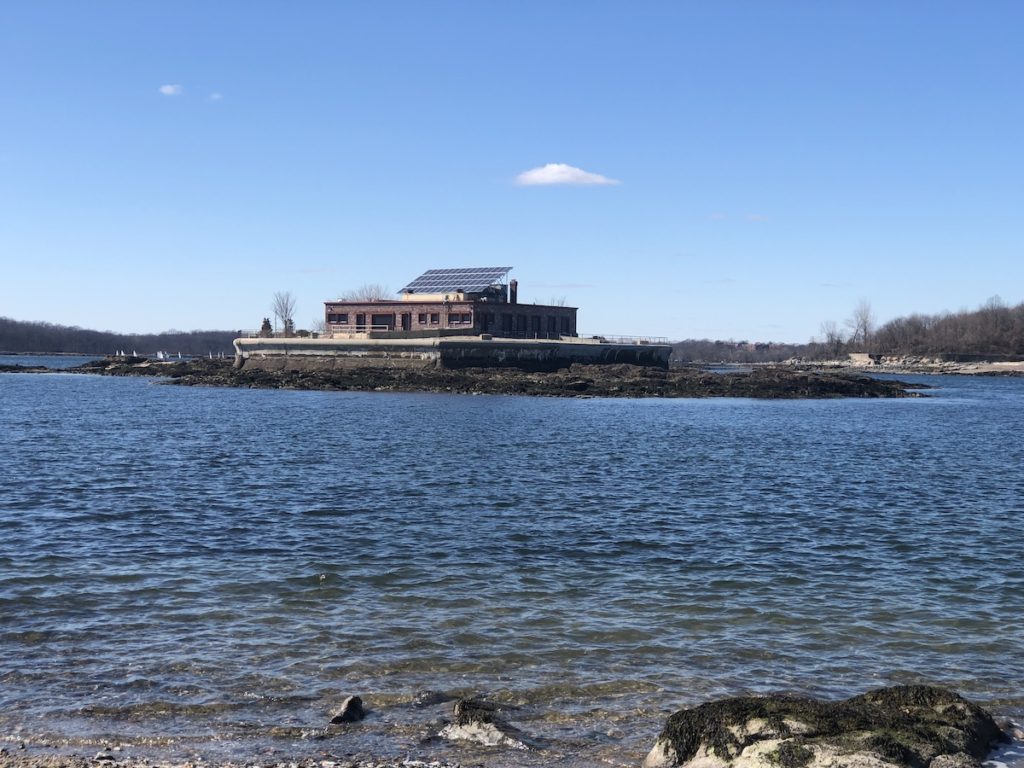 Kayak Dov and Erin had some new kit to try out: a fishing rod with a special reel meant for saltwater immersion. We stopped at a nearby island for some adjustments, and a quick lunch.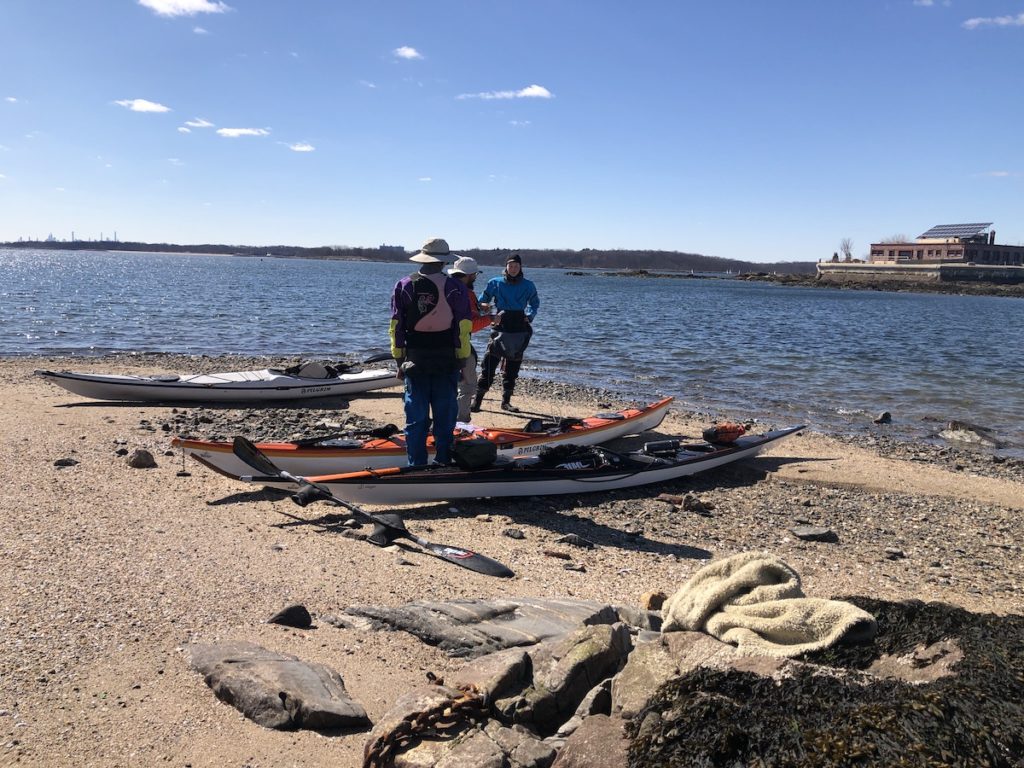 I had paddled on around a bit to see if there was a better landing spot; there wasn't. When I came back I just hauled up on my own, in an NDK Explorer Kayak Dov brought for me to use. It's a great boat.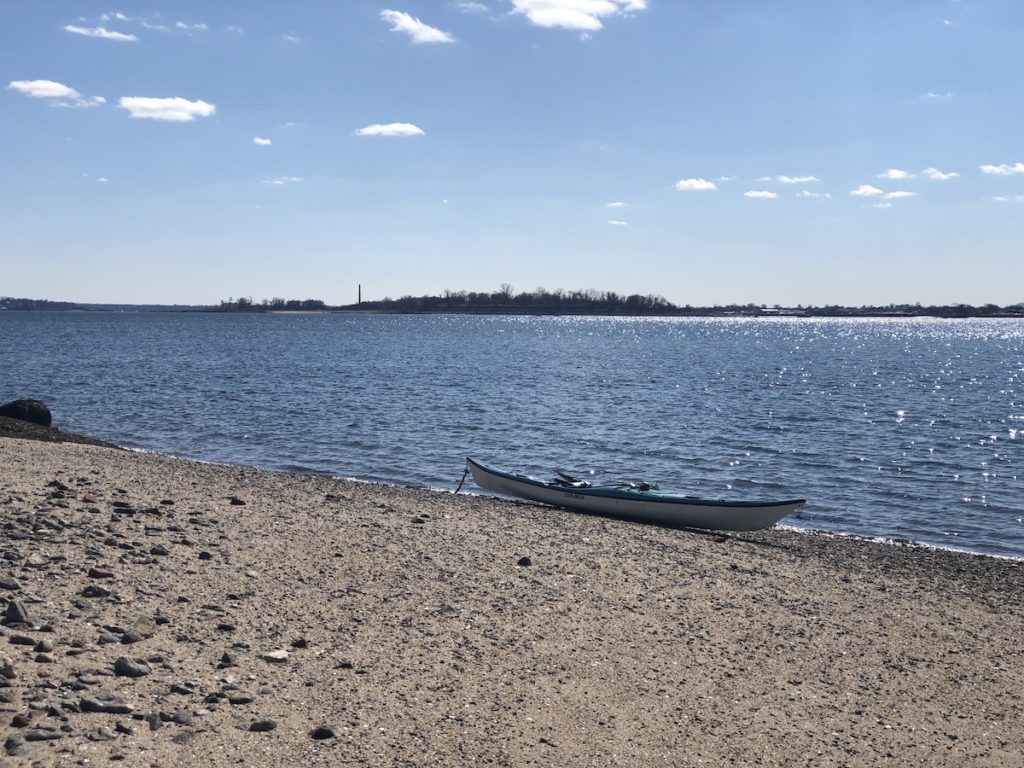 If you squint, you might make out Manhattan in the distance.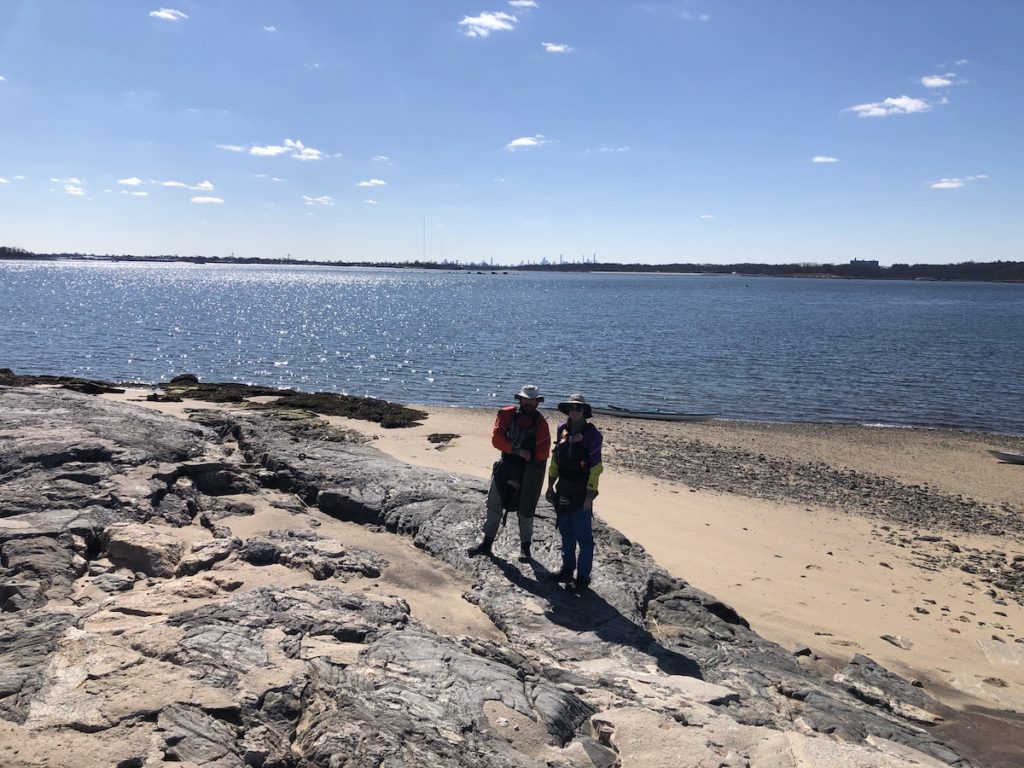 Or, maybe zoom in a bit.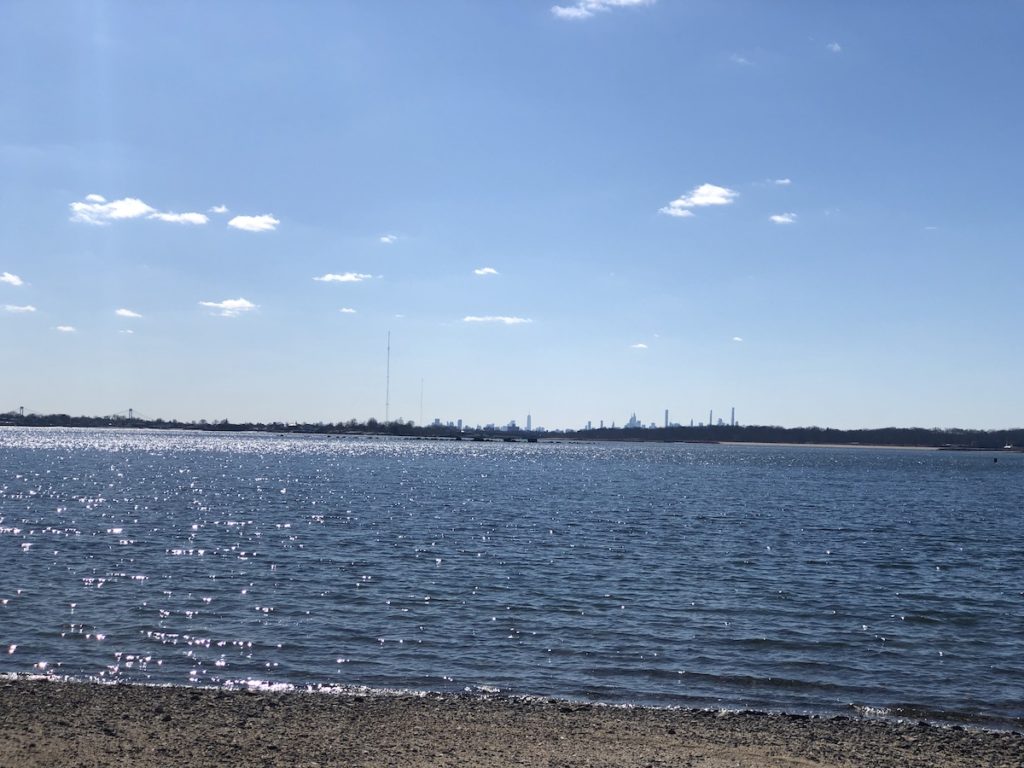 From there we set out for Execution Rocks. It was only a mile away, and it was such a nice day, with no traffic besides the lasers. Half the group had never been, and it's always fun to paddle near a lighthouse – they're so remote, yet distinctly of humanity, and nowadays artifacts of an age gone by.
Paddling back, we were straight into the wind, and the flooding current carried us eastward a bit, placing us near Huckleberry Island. We paddled around, and opted to tuck in behind Glen Island on the way back, in order to paddle through a marina there.
As we paddled through, we saw a lot of people in drysuits but not with kayaks. In fact, they were mucking about with small sailboats . . .the lasers we'd seen before. We chatted briefly with one, confirming our suspicions, then paddled onwards.
When we arrived back where we started, the water was higher, and after a short portage back to the lot, we started unpacking the boats. A woman came up and started chatting – mutual friend B, who was there for a walk with her husband! Small town.
While the air and water were still cold, with it being March it's hard not to think of Spring, and with it, this old chestnut. Especially after a year or more of pandemic, with vaccines being rolled out, this was more than another paddle – it was a breathe of fresh air (literally), and an experience of hope, that the coming months will continue to improve.