I needed a day off. On the one hand I love planning grand paddling adventures, and a friend had organized a circumnavigation. However, I have one of my own circ planned later this week, and I wanted a day of no commitments. Saturday was that day.
In the morning I went out with some friends on a trip organized for our club. We didn't go terribly far – about three miles each way – but when one paddler expressed interest in a canoe, I volunteered to go with. We paddled a Penobscot 17 there and back, switching from back to front at the halfway point.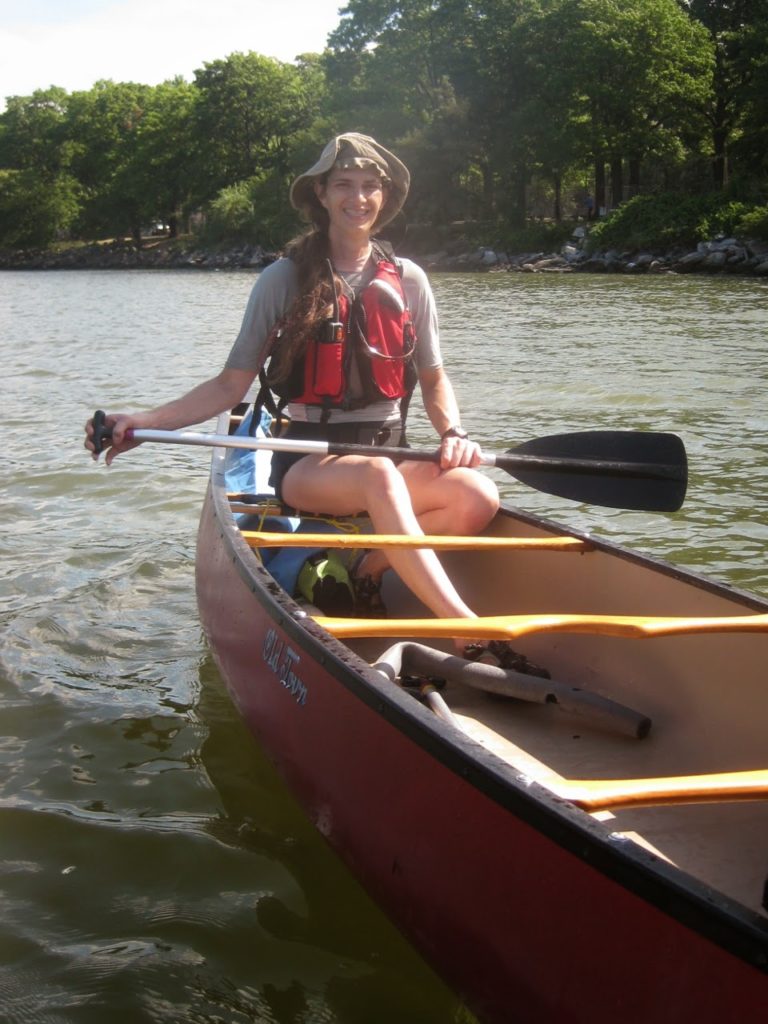 That's right, the Kayak Cowgirl paddled a canoe. I had to learn canoe for my 2 Star, and practiced it a bit downtown. A lot of kayak strokes come from canoe. It's like the Middle English of paddlesports.
After that journey, most paddlers left, but a couple wanted to practice rescues to qualify for special privileges in the club. I stayed and shepherded that a bit. One candidate passed, and then she and her beau left.
My friend and I got lunch, and snacks for the circumnavigators who would be coming through later. When we got back, the sun was shiny so we ate lunch in the shade – but by the time we finished our sandwiches, the sky was cloudy with no sun in sight.
Some visitors came by with kids, and after I finished some minor gear tweaking I got in my boat and did some tricks.
After that, my friend – canoeboy – got in a kayak and we practiced edging and leaning, and turning on edge. Then he spotted me on some rescues. Still gotta work on on my right-setup roll, but my re-entry and roll works. I can't wait to try it in a drysuit.
To polish it off I did some scramble rescues, as we tried things we've seen other people attempt and fail at, and some things that should fail but, bizarrely, work. Thoroughly soaked, I landed, got into dry clothes, and cleaned up before going home.
I love nothing days. They have the most variety.