Amongst the myriad trips I've been on that I've not posted about was a brief sojourn up the Hackensack River. Mister Cowgirl and I met our good friends Kayak Dov and his wife, Erin, at Fairleigh Dickinson University, dropping our boats into some low tide water to paddle north-ish towards Teaneck, NJ.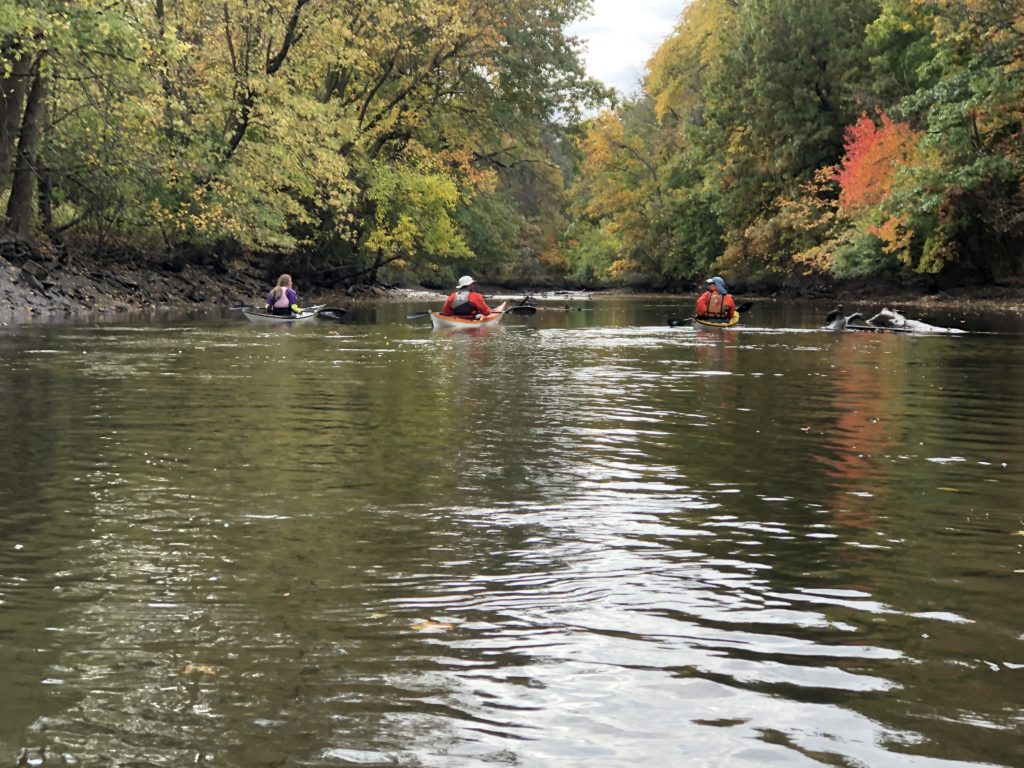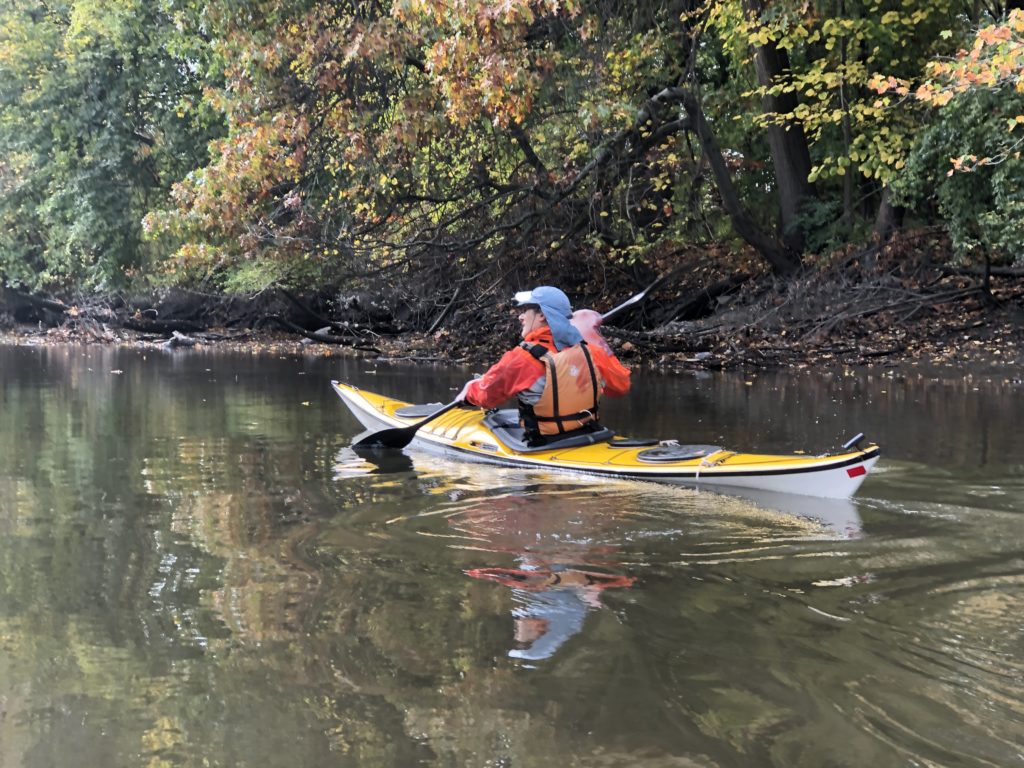 The water was still receding as we left; it wouldn't begin to flood again until we were nearly returned.
It was pleasant though, remarkably bucolic given ho close we were to various highways and interstates and townships.