My good friend Kayak Dov called up, asking if Mister Cowgirl and I would like to join him and his wife for a paddle the coming Sunday. The weather looked nice, and while many leaves had fallen, there would still be some foliage to appreciate.
Of course, I said yes. We said yes. However, I'd come up to the house unexpectedly, so I'd need to dash into the city to pick up my paddling gear – including my new Braca IV wing paddle.
Since we were based at the house, I'd be taking out a boat I'd not paddled in quite a while, the Tiderace Pace 18.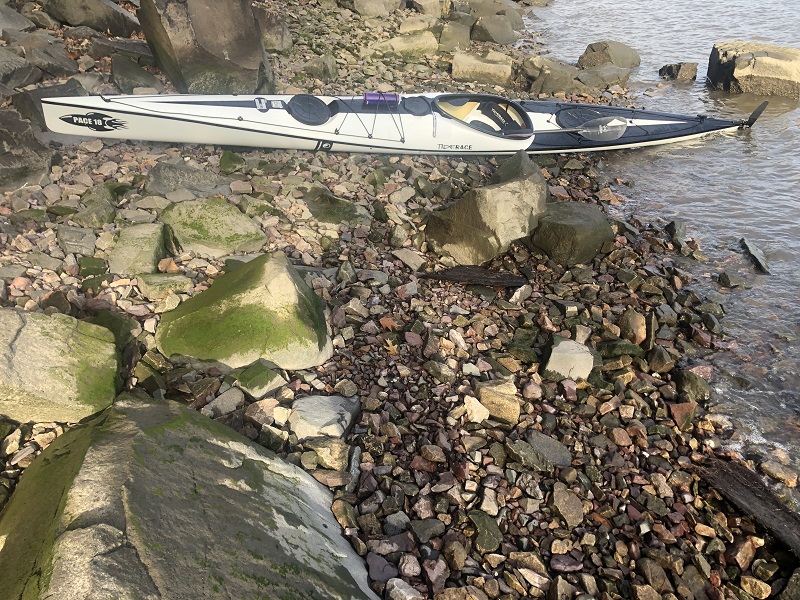 We met at Alpine Boat Basin, a point along the Palisades Parkway, midway between our homes. It's a long portage from parking to the beach north of the marina, but it otherwise afforded us a good place to launch and head north to a romantic spot known as the Italian Gardens, where a waterfall drops onto a flat area easy to take out at. It's near some hiking trails as well, so there are usually non-paddling people about.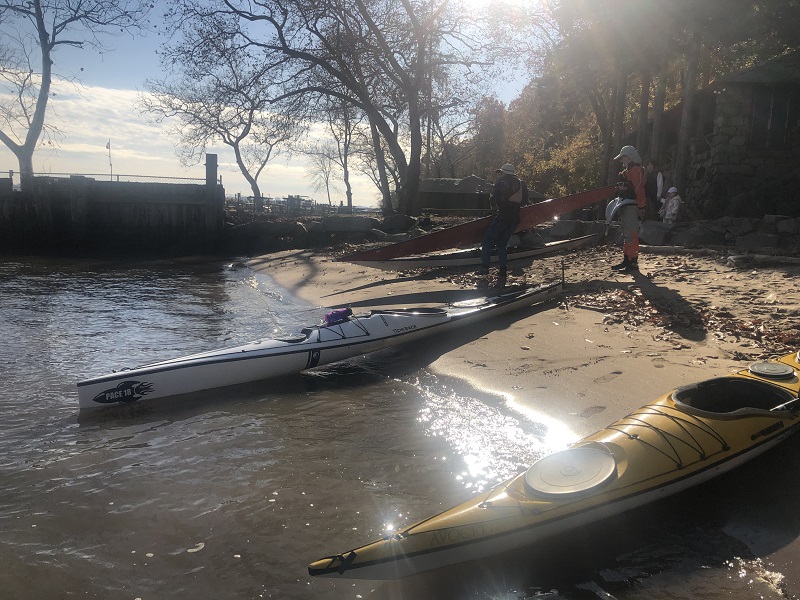 The weather as we launched was beautiful: a mostly-clear sky, reasonable air temps for the season, and the barest hit of ebb tide against us. As we paddled, however, the ebb tide grew stronger, the wind picked up just a bit, and we stopped a bit short for lunch and a wee break before pressing on to our destination.
It was worthwhile.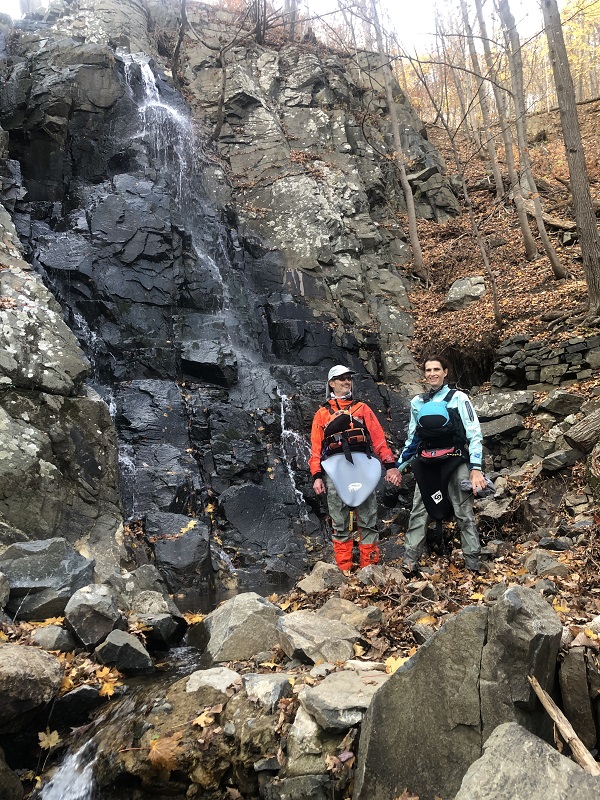 I stood astride, mostly because the uneven ground was hard for me to find some good footing.
While we were there, several groups, mostly families it seemed, milled about. We could see the Tappan Zee Bridge in the distance (the new Tappan Zee Bridge, officially the Governor Mario Cuomo Bridge, which we and everyone we know still calls the Tappan Zee Bridge).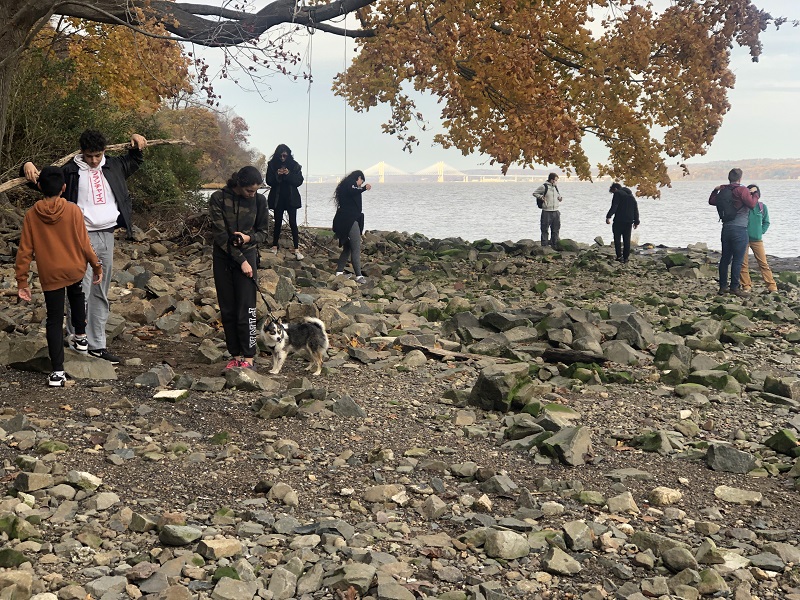 On the way back, the sky grew overcast, as predicted, and the wind from the south picked up. We had current on our side, but against the wind meant we were paddling into waves. Not huge waves, mind you, but with the Pace unladen, it made my course wobble with each wave, until I headed closer to shore, out of the current, where I got a bit better tracking.
This was my first outing in non-smooth water using the Braca, so I spent a bit of time sorting the best grip and angle. I did feel like I was learning anew, which is a bit of the point. If I'm not learning, I'm bored.
Altogether this was a delightful and unexpected joy, meeting friends for what amounted to a couples paddle. Kayak Dov and Erin are among the most accomplished paddlers we know, and always good friends to paddle with. It was very nice to sort of kick off the cold water season with them, just days before American Thanksgiving.